Final Two Days of Stamp Wars 2019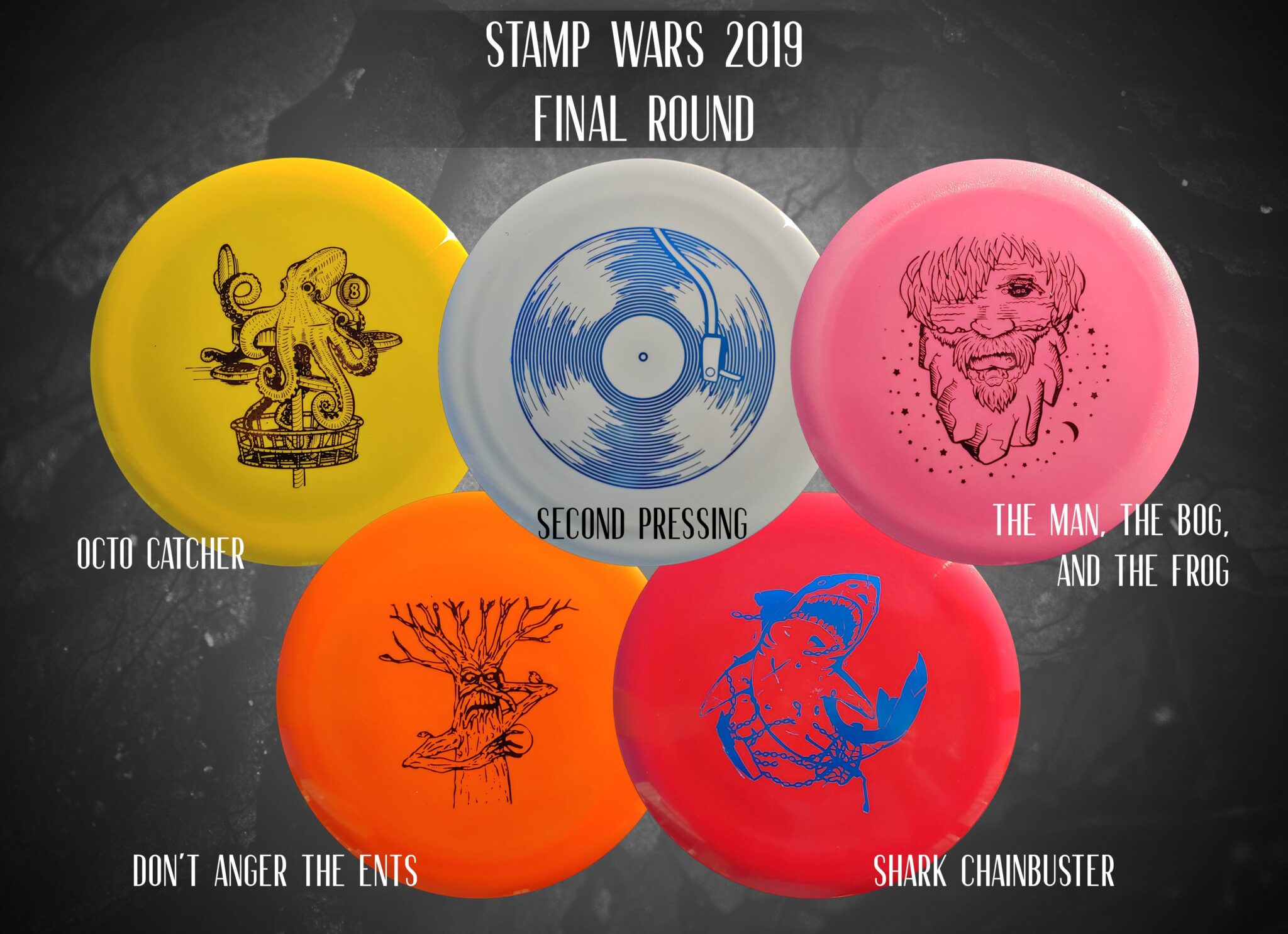 The Stamp Wars 2019 journey has been a fun one, from the submission process in November 2018, to the voting in December, to the final sell-off of the top 5 designs in February. Now the end is near!
There are only two days left until March and that is when we'll declare the winning stamp based on which one sold the most. Here is where the stamps rank right now, based on sales:
"Octo Catcher" is holding onto the lead, but at the moment of this posting is only 10 discs ahead of "The Man, The Bog, and the Frog." We've also seen a lot of recent action from "Do Not Anger the Ents" which is only 15 discs behind 2nd place, and 25 discs behind the 1st spot.  "Second Pressing" with its vinyl record design is 12 discs behind 3rd place, and "Shark Chainbuster" is taking up the rear.
The winner of this final round will be determined by which stamp has sold the most by Friday, March 1st. The winner will receive another gift card from Infinite Discs and will also show up on additional discs during the 2019 season.
Thanks for supporting this fun event!