Focus Friday – Dino Discs
Time for another Focus Friday, this weekend is a little different than previous weekends. As we are providing a discount code that will give you 10% off 4 discs, instead of just one. The discount code is for the Dino Discs that have just released.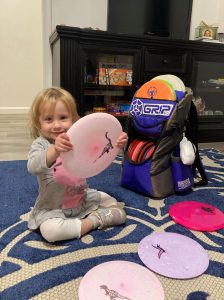 Dino Discs is a new boutique disc brand that uses ABC Discs molds to create ultra lightweight discs. They will range from 100 – 130 grams per disc. These are designed for kids (probably older than my kid as pictured), senior players, or anyone who has a slow arm. There are four discs:
Pterodactylus (Distance Driver)
Tyrannosaurus Rex (Distance Driver)
Brachiosaurus (Mid Range)
Stegosaurus (Mid Range)
There is a putter, the Triceratops,  that will join the ranks of the Dino Discs brand. It will come in the Egg Shell plastic as well as a more traditional putter plastic. For now, enjoy the promo code, FocusDinoDiscs, to get 10% off all of these discs during the weekend.
You can select your disc by clicking here. Simply add as may Dino Discs to your shopping cart as you want, then BEFORE you click to checkout, look below the shopping cart. Right below the shopping cart is a box for Discount Codes. Click there and paste the code into the box. Then proceed to checkout and you'll get the discount.
Here is a screenshot to help you out, though it doesn't necessarily show Dino Discs in the cart – it's just a generic visual to help you find the discount code box: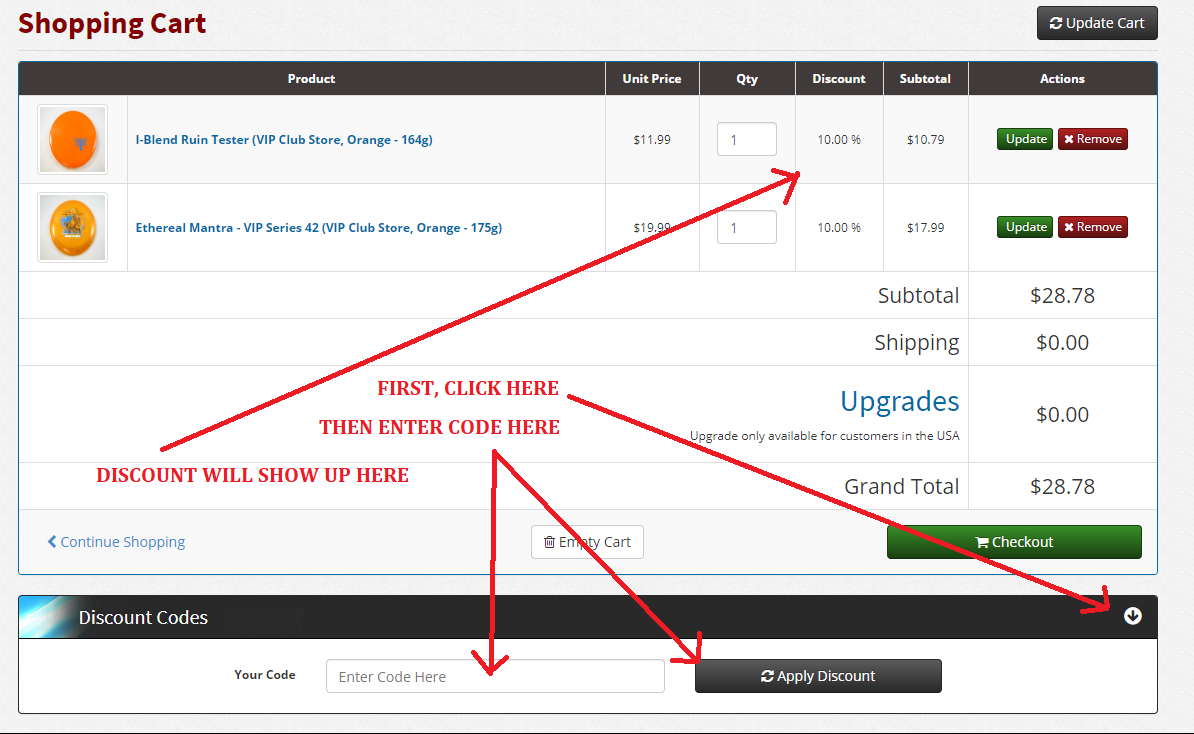 We hope that you love throwing the Dino Discs, or that your kid enjoys throwing them. If you've thrown the disc, feel free to share what you think of this new midrange. Thanks!
STAY TUNED for our next Focus Friday for another chance to try a featured disc at a nice discounted price!