Focus Friday – RPM Piwakawaka

One more week and Black Friday will be upon us. Launching some sweet stamps, some new releases and some sales. However, today is about Focus Friday, we'll give you all a discount code to give you 20% off all Piwakawakas by RPM.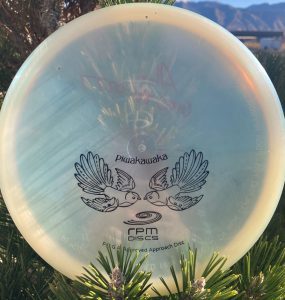 The Piwakawaka is a stable, straight flying midrange. With the amount of glide that comes with it, you'll be surprised by how long it'll float through the air. This is quite the versatile midrange; you can throw it on an anhyzer line, hyzer line, or throw a hyzer flip. Use the promo code FocusPiwakawaka to get 20% off. Now is a great time to buy yourself a Piwakawaka. Why do you like the Piwakawaka?
Head on over to infinitediscs.com/RPM-Discs-Piwakawaka to select your Aztec. Once everything you want is in your cart, you can apply the discount code FOCUSPIWAKAWAKA and get 20% off all Piwakawakas in your cart.
Note: After placing your discs in the shopping cart and before checking out, click on the "Discount Code" box under the shopping cart and enter that code. Then proceed to checkout.