Limited Edition Discraft Releases

Discraft has just released a number of amazing new limited edition discs as fundraisers for the 2019 Ledgestone Insurance Open. These beautiful discs include a variety of special stamps and plastic blends that up until now, have not been available. Infinite Discs is happy to be a supporter of and the official vendor of the Ledgestone Insurance Open. The Ledgestone Insurance Open is one of the biggest disc golf tournaments in the world. You can help grow disc golf and support this event by purchasing these fundraiser discs.
This batch of fundraiser discs includes:
Color Glow Buzzz – Mini Stamps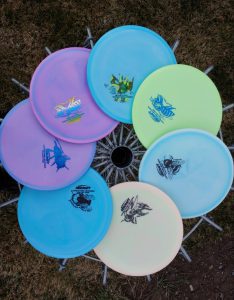 The popular seven bee theme continues. This year you can add to your Buzzz collection with the limited edition Les White mini bee stamps featuring  each of the following mini stamps:
Bumble Bee
Digger Bee
Honey Bee
Franklin's Bumble Bee
Leafcutter Bee
Killer Bee
Robot Bee
These discs are all available on ESP Colored Glo Buzzz's.
Colorshift Buzzz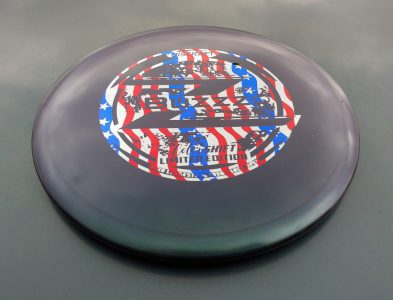 This amazing plastic changes color depending on the angle you look at it. These discs may all look like they are black on our website, but hold it at an angle in the sunlight and they will radiate shades of green, blue, and purple!
This isn't the first time Discraft has released a colorshift Buzzz, but due to their rarity, you will have a hard time finding this plastic blend. Buy your colorshift Buzzz before they are gone.
Z-Sparkle Comet, Swirl Glo Mantis, Swirl Glo Surge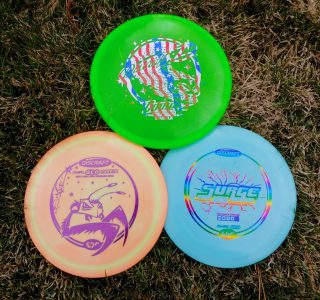 The Discraft Comet is our third most popular selling Discraft mold. We have never had this disc available in Z Sparkle plastic before. This limited edition comet is in Discraft's most popular Z blend plastic with a unique stamp and glowing sparkles.
The Mantis and Surge appear in Swirl Glo plastic for the first time as part of this limited edition fundraiser disc batch. Quantities of these discs are extremely limited.
Glo Jawbreaker Zone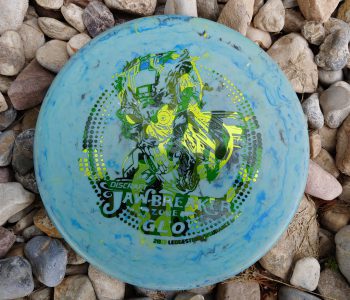 The Zone is our second most popular selling Discraft disc and has been very popular in Jawbreaker plastic.
This Ledgestone edition is a little softer and grippier than traditional Jawbreaker and it glows in the dark!
The stamp used on this Zone features the same Zombie art work as the 10 year edition.
CryZtal Sparkle Machete and CryZtal Vulture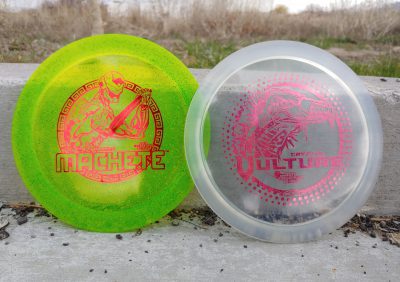 CryZtal plastic was one of Discraft's original fundraiser blends. With bright colors, a translucent look, and more grip than traditional Z, many players have lusted after Discraft discs in CryZtal plastic.
Two of Discraft's newer discs are now available in the CryZtal blend (at least for this limited fundraiser release).
The Ledgestone edition Machete features sparkles and vibrant colors as well as a translucent clear look.
Full Foil Nuke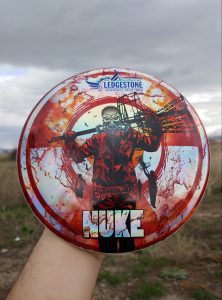 Last but not least, this fundraiser release features the Discraft Nuke in full foil. This is the first ever full foil version available on the Discraft Nuke. We have full foil Nuke's available in three different foil varieties; star, prism, and sparkle. Even if your arm can't handle a disc as fast as the Nuke, you may want to collect this limited disc just for its visual appeal.