Moonshine Vandal Release
The Vandal will release in Moonshine plastic tomorrow.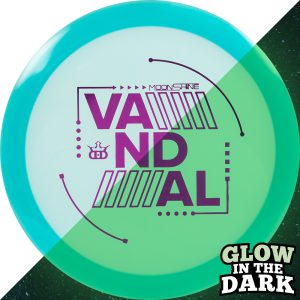 The Vandal flies like a longer Maverick, so it's extremely versatile. Newer players will love the straighter lines they can throw, and players with more arm speed will enjoy it for easy turnovers or rollers. The Vandal is built to carve up any course with dependable turn and sneaky speed. Making this a great disc to have for your night rounds. Get yours by clicking on this link, available now for $16.99.