New Night Round Accessories

We have recently added some new Night Round Accessories onto our site. The majority of these items are coming from Vibe Disc Golf. This is a newer company, aiming to bring some good quality gear that you can use out on the course. The initial gear revolves mainly around glow round necessities.
Flash Lights
Vibe DP1X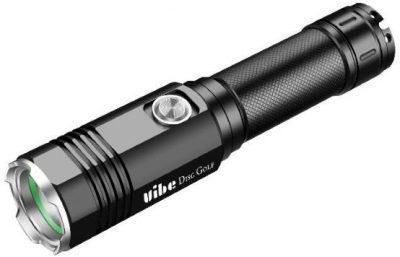 This is a dual purpose flashlight that comes with a rechargeable battery. You can use the UV light to recharge your glow discs and you can use the normal light to help you navigate the course. By holding the button you change the brightness of the white light to match your needs. This is available now on our website for $28.49, get yours at this link.
Vibe BK2X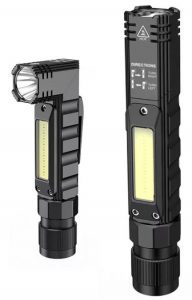 Vibe provides a multifunctional flashlight to help light up the disc catchers. This has two lights on it, an LED white light and a red/white bar light. It also features a magnetic end. Enabling you to stick it to the basket and chose the light you want to use to make the basket visible. This flash light is also rechargeable. You can purchase this light for $26.49 by clicking here.
Vibe UV1X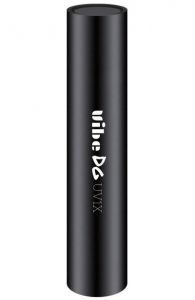 This UV light has an adjustable brightness to it, increasing the strength of the light and the speed to which you can charge your glow discs. This powerful light comes equipped with a mini usb port for recharging. It will also fit nicely in your hand. You can purchase the UV light for $23.99 by clicking here.
Infinite Discs Mini UV Light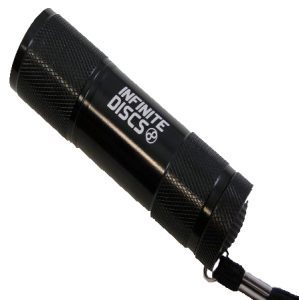 This mini UV light is a great little light to take on your night rounds to charge your glow discs and to find them in the fairway. This will fit into most bags. Making it easy to bring along on those night rounds. This requires 3 AAA batteries to operate it, batteries are included. This is available for $7.99 by clicking here.
Mini Markers
Vibe Resin Minis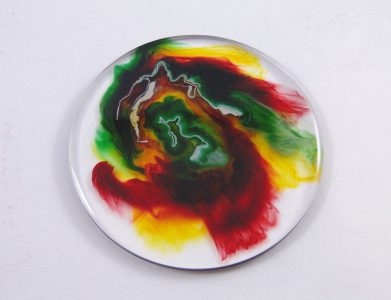 Vibe Disc Golf also has released some resin minis. They're hand made of a clear resin material, with a unique blend of colors injected or formed inside it. Giving each mini a different swirl, pattern, or burst of color. These are durable and meant to be used during your game as your mini. You can purchase glow mini for $13.99 here, or a non-glow mini for $12.99 here.