New Release – Ace Line Starter Bag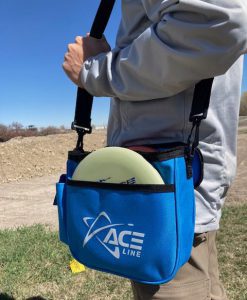 Prodigy has released a new bag to join the ranks of starter bags. Introducing the Ace Starter Bag. This is now available on InfiniteDiscs.com for $13.99. This bag will also be included in some Ace Line Starter sets, which will be available at a future date.
The Ace Starter Bag is a great beginner bag, and is also perfect for kids. It holds approximately 6-8 discs and has an adjustable shoulder strap. The small Velcro pocket on the side can hold small items, while the larger front pocket can be used for valuables or discs.
Head on over to InfiniteDiscs.com to check out this bag, and shop for all of you disc golf needs.