New Release of the Mint Mustang & Bullet

Mint Discs had a new release earlier this week, on Monday, September 7. A new stable midrange, the Mustang. And a new stable putter, the Bullet.
This midrange is a stable, straight flying. It has a good healthy fade at the end of its flight. The mustang will fly on whatever line you put it on. It makes an excellent compliment to the Bobcat.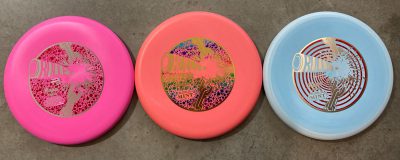 The bullet is a straight flying putter. With a micro bead, this disc fits well in the hand, and it will keep its stable flight path for just a little longer. This is a great "point and shoot" putter.