Putter Wars 2017 – Summer Update

PUTTER WARS…
At the end of April 2017 we took a look at how putter sales at Infinite Discs were panning out. The disc golf season was still young at the time, but we could already see which putters had momentum behind them.
Now it is time to follow-up and see if that momentum has carried through the summer months. This update covers through the end of July 2017.
At the end of April, the top four spots were held by the Discmania P2 at #1, the Innova Aviar at #2, the Gateway Wizard at #3, and the Dynamic Discs Judge at #4. Interestingly, those top four spots have not changed since the spring, though the sales have accelerated, leaving a larger gap between those leaders. For example, the quantity difference between the P2 and the forth place Judge is now a 57% difference!
Here is a chart of the top 10 putters according to numbers sold through Infinite Discs: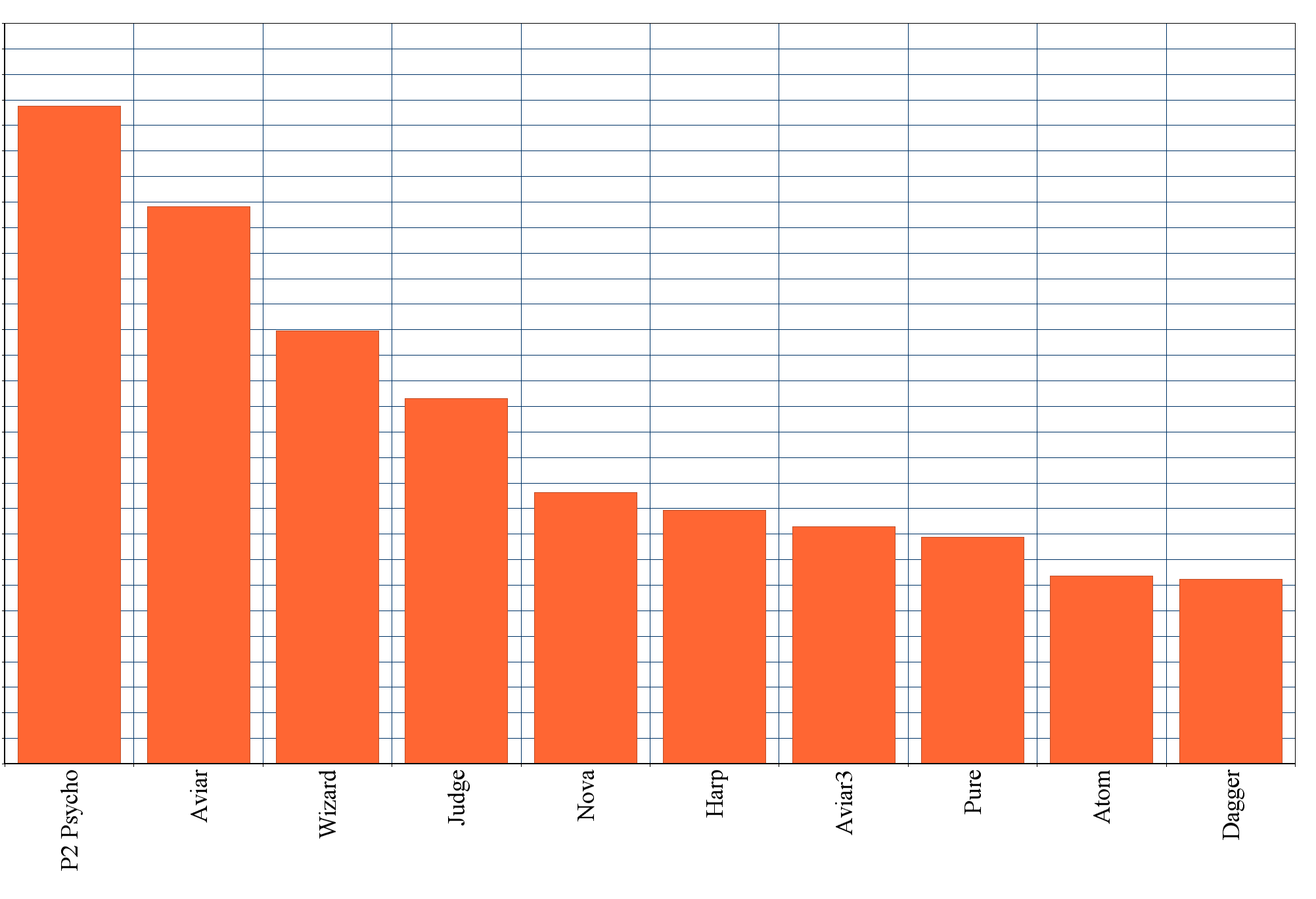 As you can see, the discs that are chasing the top four include three of the popular approach discs, like the Innova Nova, the Westside Harp, and the top-10 newcomer Innova Aviar3. In fact, the Aviar3 joined the race as a new disc this year and has moved up two spots since the last Putter Wars update.
The Streamline Pilot, which started the year as a hot new release, has dropped from the top 10, while the Latitude 64 Dagger has moved into the 10th spot. Rounding out the chart, we can see the Latitude 64 Pure holding strong in 8th place, and the MVP Atom holding on in 9th place.
The two honorable mentions that didn't quite make the top 10, but that are still strong sellers are the Streamline Pilot and the Dynamic Discs Warden.
We will keep you updated as we head into the home stretch, just before the final, end-of-year holiday sales kick in. Until then, will anybody be able to catch the P2?