Brandon "Mook" Merzlock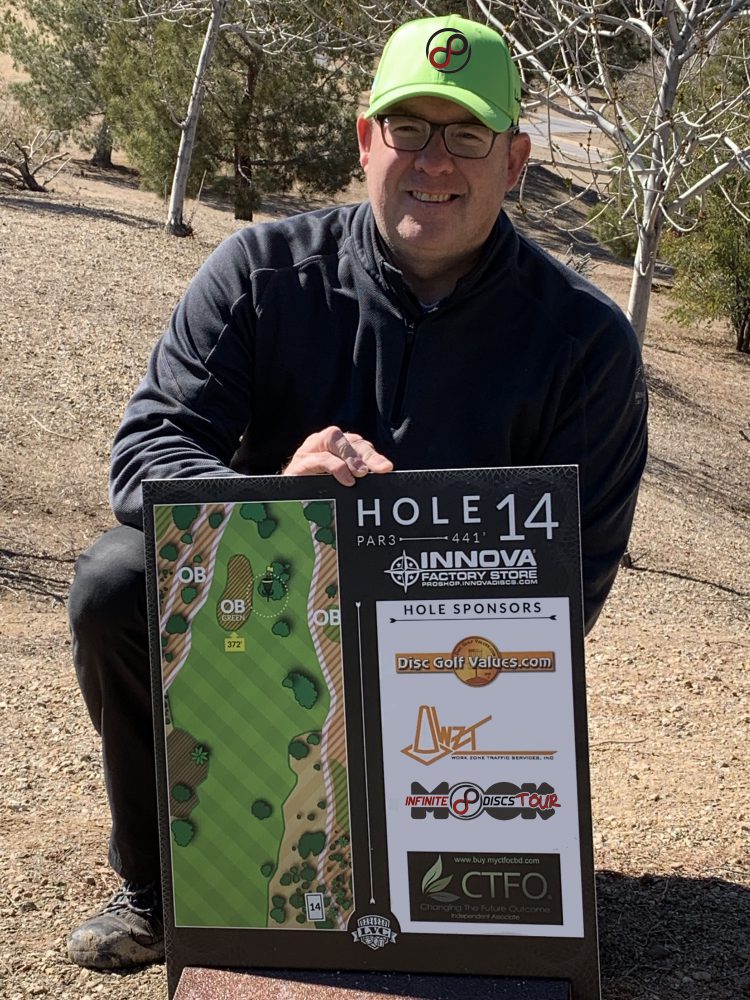 One of the best aspects of disc golf to me is attending tournaments. Reuniting with people I've played with before and meeting new people adds another dimension to the sport. Cheering on friends adds to the enjoyment. Although there are many things that differ from tournament to tournament, such as format, tier, location, layout, and payout, there is one thing they all have in common: someone has stepped up and was willing to run a tournament. Usually more than one person. I would like to introduce to you someone who has stepped up more than anyone I know.
If you've played a disc golf tournament in Idaho or Utah in the last couple decades there is a good chance you've played in a tournament run by Brandon "Mook" Merzlock. Mook has been playing and running tournaments for nearly 20 years. He currently owns Mook's Infinite Tour and the Infinite Discs St. George, Utah store. I asked him about his experiences running tournaments. Here is our conversation.
When did you run your first tournament? Did it turn out like you thought?
The first event I ran was in 2004.  It was the Portneuf Open.   It turned out to be more work than I originally thought, but the event boasted a 225% payout so it had great reviews.  By the way, a 225% payout in 2004 brought $200 to first place in the Open division.  I think the registration fee was like $25.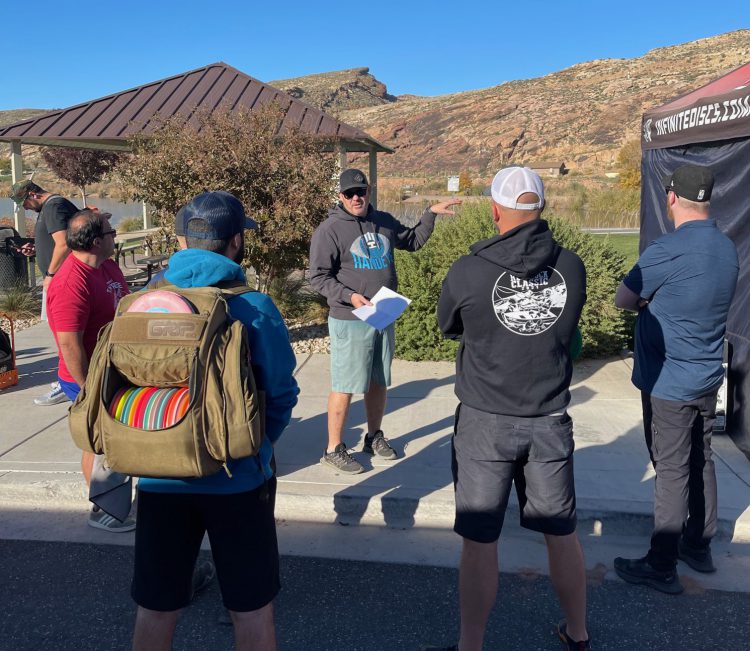 What made you want to run your first tournament? Is that what still drives you?
The local club president Steve Larsen thought I would be a good tournament director.  He encouraged me and helped out with some aspects of the event.  I was enthusiast about growing the sport.   That is what has driven me since day one.  I loved disc golf since the first day I heard the Frisbee hit the chains.  That's all I wanted to do.  That is still what drives me.   I love this sport and am relentless in my vision to help it grow.
How many tournament have you ran?
This week I will be running my 108th tournament.
How much time does it take for you to run a C-tier? (From planning, until it is completely finished)
I wouldn't classify the time that it takes to run an event by the tier.  I've run non-PDGA events where I had to set up a temporary course from scratch.  That took a long time.  I ran a night Halloween tournament for 10 years that was the time demanding event I ran every year.  I would tell tournament directors that there is no black and white answer on how long it takes to run an event.  Just make sure you have the time and the resources, and after that it will be more work than you thought.  Now, there are so many tools to help you run your event.  Something like a Match Play or NADGT event can be very simple to run.
What is the biggest tournament you've run?
I'm running the 4th Annual Infinite Discs Red Rock Classic with 200 players this week.  That would be it.
What is the most satisfying tournament you've run, and why?
There isn't one event I can think of that I could say "That was the best tournament I've run".  The next tournament is the most satisfying tournament I run.  Seeing disc golfers fill my events is the most satisfying of all.  We don't do it unless the players show up.
What is the biggest challenge when running a tournament?
Patience.  The complaint I have heard from tournament directors over the years is the lack of respect and appreciate for what tournament directors do.  We receive complaints no matter how good the event is.  We have players who blame us for their bad play and it drives tournament directors away.  Be patient.  It helps to have thick skin.
Are you in favor of having TD's make money from tournaments? What would be a fair amount for someone to receive for running a C-tier?
Absolutely!  Most TD's want the best payout ever and donate all funds to the event which is honorable.  I have always treated myself to something from tournament funds, but it's always some cheesy like a new laminator or OB stakes to make the next event easier to better.   I don't think you should base your pay off of the tier.  Some of the most frustrating things to do is find sponsorship for the event.  If I was going to run a C-Tier event, I don't need any sponsorship to fulfill the required 85% payout.  So, I would say this, take a percentage of all the sponsorship you have raised for the event.  That's where the work is at.  Say 10-15%.  If I raise $10,000 in sponsorship it doesn't seem far-fetched to take a $1500 paycheck to me.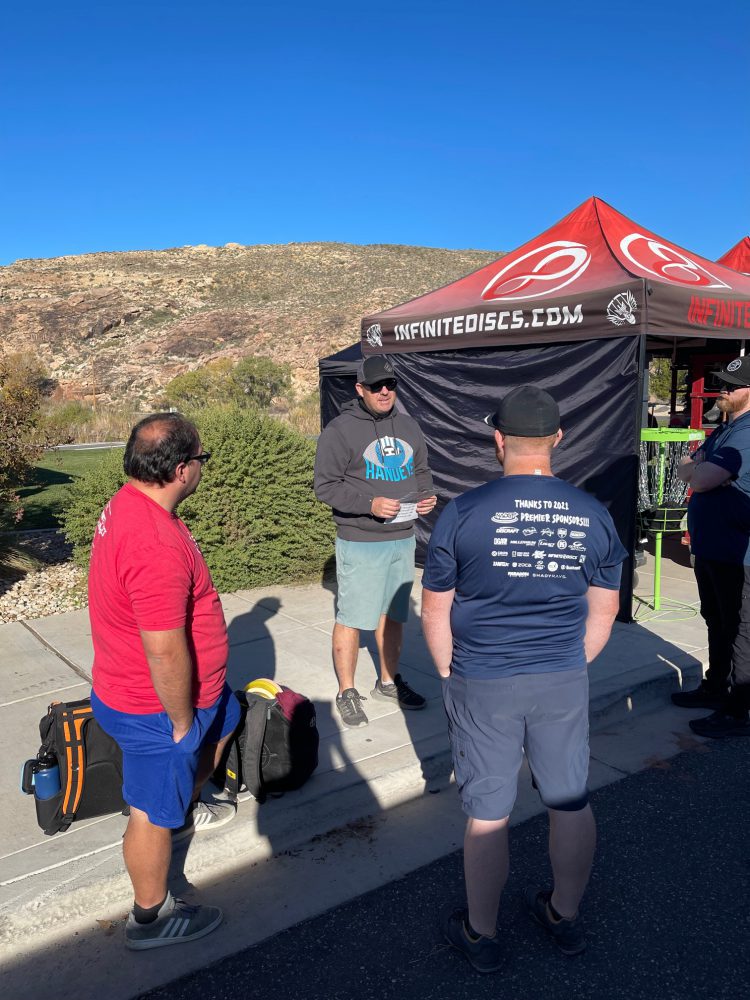 If you could send a text/email to every disc golfer on earth who will be attending a tournament, what message or advice would you give?
READ THE INFORMATION THE TOURNAMENT DIRECTOR HAS PROVIDED BEFORE ASKING QUESTIONS OR ATTENDING THE EVENT.
If you were interviewing a TD, what question would you ask that hasn't been asked in this interview? What is your answer to that question?
Q – What are the keys to running a successful event?
A- Transparency and consistency.