The Infinite Discs MYTH and SPHINX

Infinite Discs is continuing to build a balanced line of branded discs manufactured by Innova. The 2018 year has already brought the Exodus fairway driver, the Chariot mid-range, and the Pharaoh distance driver. We've now added to more discs to that lineup, both released at the end of April 2018.
THE MYTH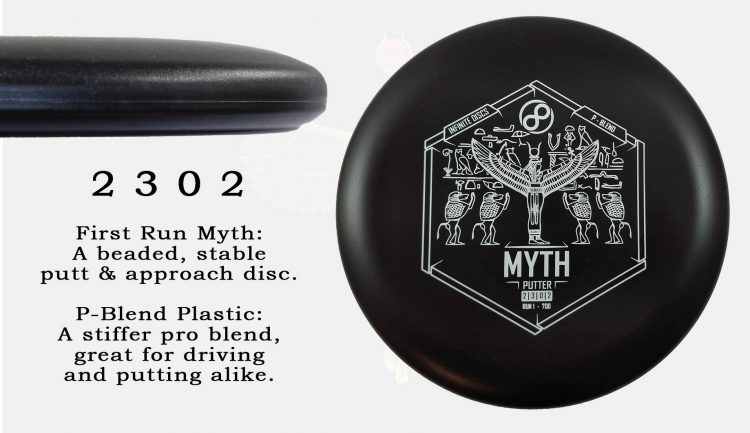 The Myth First Run is in P-Blend plastic, which is a stiff pro blend which works great for both driving and putting. There was also a first run VIP Club edition in grippy X-Blend plastic. Though the VIP Club stamped versions were only available to the VIP Club members, there were a few of the X-Blend discs remaining which were bottom-stamped if you want a grippy version of the Myth. You can find the few remaining X-Blend Myth putters HERE.
THE SPHINX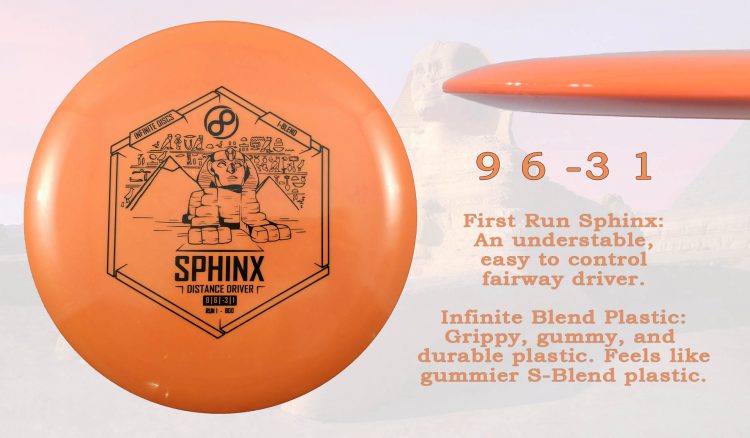 The first run Sphinx was released in I-Blend plastic which is a special blend made by Innova for Infinite Discs. It is durable, yet has good flexibility and grip. This is a great disc for beginners and experienced players alike and is available in a variety of weights from below 150 grams (awesome for kids) up to max weight 175 grams.
Check out this wonderful video review which also shows the flights patterns for the Sphinx.
Watch for more discs coming on the Infinite Discs brand in 2018!