Top-Selling Infinite Discs Brand

Infinite Discs launched a line of discs in early 2018 in partnership with Innova Champion Discs. Since then, several molds have been introduced into the market. While some are very new and haven't had as much time to earn a reputation or build sales momentum, a few are starting to stand out as favorites.
Here is a look at the top 10 best-sellers for the Infinite Discs brand so far…
#1 – PHARAOH – Distance Driver
#2 – EXODUS – Fairway Driver
#3 – SPHINX – Fairway Driver
#4 – TOMB – Putt and Approach
#5 – SLAB – Utility Distance Driver
#6 – CHARIOT – Mid-Range
#7 – MYTH – Putter
#8 – EMPEROR – Distance Driver
#9 – ANUBIS – Mid-Range
#10 – RA – Mid-Range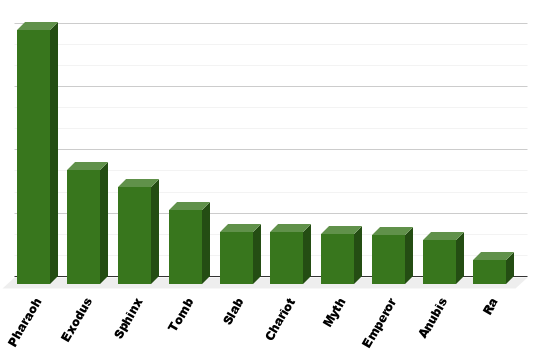 It is probably no surprise that the Pharaoh has more than doubled the sales of any of the other disc models so far. It has been a popular distance driver and each run has had its own profile and flight characteristics, which makes it a fun disc to fill a bag for a multitude of uses. You can see a Pharaoh Run Comparison Log HERE:
http://infinitediscgolf.com/InfiniteLine/Discs/distance-drivers/pharaoh/
The Exodus comes in 2nd place as a great fairway driver for players of all levels. It handles torque well and can be powered for long distances even with it's smaller rim configuration. You can see a log of the Exodus Runs HERE:
https://infinitediscgolf.com/InfiniteLine/Discs/control-drivers/exodus/
In terms of momentum, the Sphinx is on a fast trajectory to catch the Exodus as it has become a fun favorite for new players who want a driver that is easier to keep straight, or for experienced players who love it for hyzer-flips and anhyzer lines. The Metal Flake Glow C-Blend edition Sphinx ended up quite a bit more stable than the I-Blend, earning it a spot even in the bags of power throwers who love to flip it out for impressive distances.
The Tomb is also a disc that has gained momentum since its release.  It has become best known as an approach disc or small-diameter alternative to traditional mid-range discs. There are some players who have reported using it as a traditional putter, but with its flat top and low profile, it seems to have gained favor as a throwing putter in the premium plastic blends like S-Blend, I-Blend, and C-Blend. It can be laced down very narrow fairways with pin-point accuracy.
The Slab comes in 5th as a total utility distance driver. It is very overstable with a very flat top. It recently has gained a little bit of attention in the Jeremy Koling signature edition in "Concrete Plastic" which is a mix of metal flake and luster C-Blend.
Some of the newer models are yet to catch up with the 2018 releases, but the Emperor is starting to make a move as a more overstable distance driver than the Pharaoh. It is comparable to the popular Innova Destroyer. It will be fun to see what else catches on!
Leave a comment with your favorite Infinite Discs mold and tell us why!