Best Disc Golf Drivers of 2020

In this unprecedented year of pandemic, unrest, and shutdowns, we've seen people buying discs faster than suppliers can get them made and shipped. People are still playing disc golf.  What better activity for either staying home, with putting and upshot practice, or maintaining social distancing out on the course. Since people are still playing, and buying discs, we wanted to see what kind of impact the world situation might have had on our disc selections. For the next few weeks, we will look at the best discs of 2020, broken down by disc type. This week, we will look at the best disc golf drivers of 2020.
2020: What An Interesting Year
Since a bulk of the year was during the pandemic, we will see if our disc selections have been different than in years past. There would likely have to be something bigger than a global pandemic to get us to change our favorite discs. But, there are factors that do get us to change.
For example, if our favorite disc golf pro, who happens to be a world champion, puts out a new disc. Or puts out a new version of an old disc. Those kinds of things affect disc golf sales, as we've seen in the past. Let's start by jumping right in and see who is the King (no pun intended) of drivers for 2020.
Best Disc Golf Drivers
How We Chose the Best Disc Golf Driver For 2020?
There are several different components to our rating system that we used to determine the best disc golf distance drivers for 2020:
First, we counted the sales volume. That makes sense. The mold that sells the most is certainly a contender for the number one disc.
Second we look at both how you have rated the discs, and how many reviews you have made for the top drivers to date on Infinite Discs website. A high rating and a lot of reviews translates into a desirable disc.
And finally, we will considered what you our blog readers and social media followers say when asked the question: What do you think is the best disc golf driver?
Best Disc Golf Drivers by Sales
According to online disc sales at InfiniteDiscs.com, the following are the top drivers in disc golf for 2020:
| | |
| --- | --- |
| 2020 Sales Rank | Disc Mold |
| 1 | Innova Destroyer |
| 2 | Innova Wraith |
| 3 | Innova Firebird |
| 4 | Innova Teebird |
| 5 | Innova Valkyrie |
| 6 | Innova Leopard |
| 7 | Discraft Hades |
| 8 | Discraft Undertaker |
| 9 | Innova Thunderbird |
| 10 | Discraft Zeus |
| 11 | Discraft Heat |
| 12 | Innova Beast |
| 13 | Discraft Force |
| 14 | Innova Shryke |
| 15 | Infinite Discs Pharaoh |
| 16 | Discraft Avenger SS |
| 17 | Discraft Anax |
| 18 | Innova Leopard3 |
| 19 | Infinite Discs Emperor |
| 20 | Discraft Thrasher |

Best Discs According to Star Ratings
Based on user submitted reviews and star ratings, these are the top 10 rated drivers of 2020:
| | | | | |
| --- | --- | --- | --- | --- |
| Rank | Disc | Star Rating | # Of 2020 Reviews | Weighted Score |
| 1 | Innova Destroyer | 4.8 | 70 | 5.44 |
| 2 | Innova Wraith | 4.61 | 53 | 5.01 |
| 3 | Innova Teebird | 4.77 | 41 | 5.00 |
| 4 | Innova Firebird | 4.57 | 49 | 4.91 |
| 5 | Innova Thunderbird | 4.67 | 35 | 4.81 |
| 6 | Discraft Undertaker | 4.78 | 23 | 4.75 |
| 7 | Discraft Zeus | 4.69 | 22 | 4.65 |
| 8 | Infinite Discs Pharaoh | 4.72 | 18 | 4.62 |
| 9 | Discraft Hades | 4.77 | 14 | 4.61 |
| 10 | Infinite Discs Emperor | 4.7 | 16 | 4.57 |
While most of the top discs appear in both lists, two understable Innova fairway drivers — the Valkyrie and Leopard made the top 10 sales list but not the top rated discs list. Interestingly, the two discs that replaced them — the Pharaoh and Emperor are high speed distance drivers. It appears that website visitors are more likely to buy easy to throw fairway drivers, but more excited to review discs that provide maximum distance.
So, here we go with the breakdown of some of the top contenders for best disc golf driver of 2020 based on sales, reviews, and ratings. After we hear back from you in the comment section at the bottom of the page, we will update the blog to declare an ultimate winner of the best disc golf driver of 2020.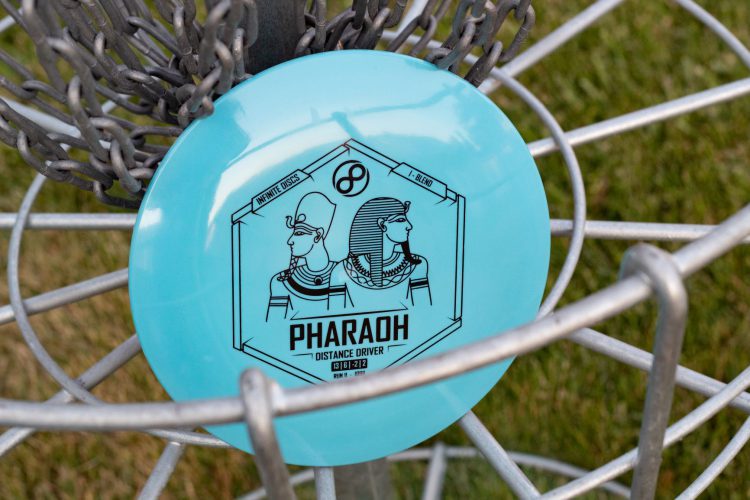 Top Drivers of 2020: Fan Choice!
For our third and final criteria we reached out to our fans in this post and on social media to let them have their say on what they think the best disc golf driver truly is. The results of the fan vote are as follows:
| | | |
| --- | --- | --- |
| | Fan Vote | |
| Rank | Disc Model | Percent of Vote |
| 1 | Innova Destroyer | 20.0% |
| 2 | Innova Wraith | 19.0% |
| 3 | Innova Thunderbird | 6.3% |
| 4 | Discraft Hades | 6.3% |
| 5 | Discraft Zeus | 5.3% |
| 6 | Discraft Undertaker | 3.0% |
| 7 | Innova Teebird | 3.0% |
| 8 | Streamline Trace | 2.4% |
| 9 | Innova Katana | 2.4% |
| 10 | Innova Valkyrie | 2.4% |
We've tallied your votes to determine the fan winner. We counted 127 votes on the blog and on Facebook. Garnering just over 20% of the votes is the Innova Destroyer. In a very close second place is the popular, and similarly flying Innova Wraith. The Wraith got just under 19% of the votes. In a tie for second place, with 6.3% of the votes is the Innova Thunderbird and the Discraft Hades. Just one percentage point behind those two molds is the Discraft Zeus.
The next few spots are occupied by the Undertaker and TeeBird at 3%, and coming in a 2.4% is the Trace, Katana and Valkyrie. Although the Streamline Trace is the only non-Innova or Discraft mold up to this point in the tally, there were 29 different molds that only received one or two votes. Those include molds from Discmania, Prodigy, Westside, Latitude 64, Dynamic Discs, MVP, Infinite Discs, Axiom, and Vibram.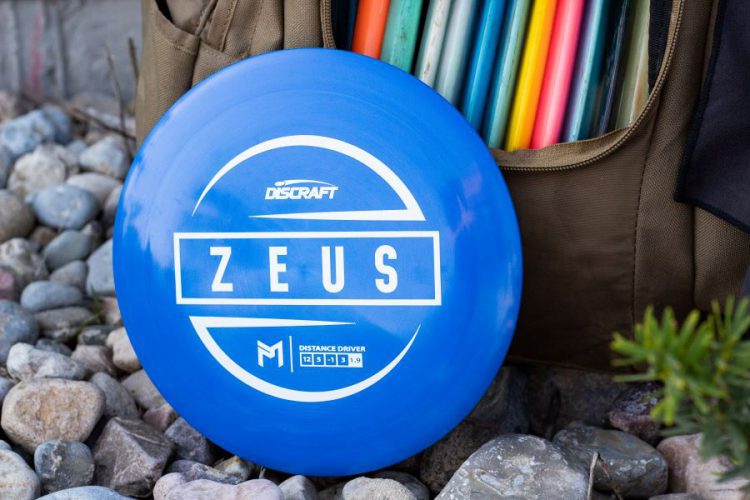 A Summary of some of the Top Drivers
The Innova Destroyer
This perennial powerhouse made a splash when it was released over a decade ago, and has pretty much dominated the category ever since. Its popular flight numbers, giving a little turn with a reliable fade, has made this disc a winner from the beginning. The Destroyer's availability in lighter plastics makes it a hit with people of all skill levels.
Innova Teebird
The only thin rim control driver in the top five of the best disc golf drivers of 2020 category, this reliable workhorse has a spot in the bag of many pro and amateur alike. It has been around for two decades, and clearly has a popular flight number. It has become a signature disc for a couple of pros, which might contribute to its popularity.
Innova Firebird and Thunderbird, Discraft Undertaker
These three molds are 'tweener' drivers, with thicker rims than traditional fairway drivers but not thick enough to be considered distance drivers. Whatever you call them, all of these molds are popular with people of all skill levels, helping them make the list of best drivers for the year.
The Thunderbird is a straight-flying disc that still has a decent fade at the end. It is the definition of 'control driver'.
The Firebird could be called a more stable Thunderbird. Its ability to fight headwinds and deliver a solid fade has made the Firebird one of the most in-demand drivers for many years. Certain Firebirds, such as the Sexton Glow Firebirds, are popular for their added overstability, making them even more in demand.
The Undertaker has a little more turn than the Firebird or Thunderbird, but still has a good fade at the end. With a hyzer flip, the Undertaker can be shaped for some long throws.
Discraft Zeus and Infinite Discs Emperor
While the Destroyer has been the #1 rated disc for years, it's no surprise that similar discs by other brands are also very popular.
It wasn't long after McBeth moved to Discraft that they announced the newest disc to the Discraft line-up, the Kong. The name was later changed to the Zeus. With a flight number similar to the popular Destroyer and the Infinite Discs Emperor, the Zeus was an immediate hit. With its desirable flight, beautiful swirly plastic, and its endorsement by a world champ, the Zeus fought for the number one spot last year. And, it remains a contender this year.
With its Destroyer-like flight and popularity among professional disc golfers like Garrett Gurthie, Dave Feldberg, and Kona Panis, it's no surprise that the Emperor achieved top 10 status for ratings this year.
Infinite Discs Pharaoh
This high-speed driver has been one of Infinite's most popular drivers since it was released. It has a slight turn and a reliable, but not too harsh, fade. Available in several plastic blends, the Pharaoh's distance is its strength. Fortunately, the mold comes in lighter weights, too, giving the novice player and touring pro alike and option for long-distance throws. Making its top-ten appearance for three years in a row, the Pharaoh is here to stay!
Discraft Hades
New to the Discraft lineup this year is the understable, but controllable, speed 12 Hades. With lots of glide and flight numbers that fill the needs of a variety of skill levels, the Hades has been a hit for Discraft. Introducing a disc with the name of a repeat world champion on it surely helps with sales. Then, mix in some popular flight numbers and you have a winning combination.  The Hades has flight numbers that are similar to the widely used Innova Tern. If you want a flip-to-straight flight with a solid fade, or a big turnover shot, the Hades would fill that slot in your bag. Of all the drivers in the top 10, the Hades has the most high speed turn by far.
Innova Valkyrie and Leopard
The Valkyrie and Leopard are known as Innova's "easy to throw" drivers. These are the very drivers that are included in most Innova three disc starter sets. In their base DX plastic, these popular beginner discs can be very understable. With the huge growth of disc golf during the pandemic it is no surprise that these popular beginner discs made the top sales list. But do the Valkyrie and Leopard have what it takes to be considered the best disc golf driver of 2020?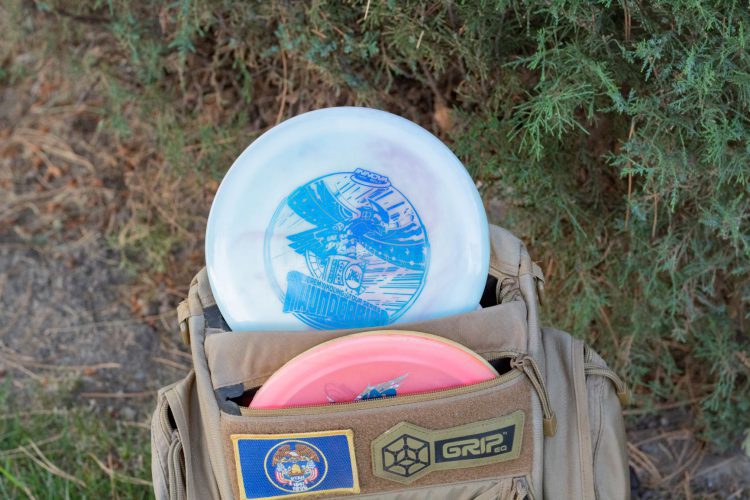 What Makes a Top Ten Disc Golf Driver
So, why do we like those discs? If we break down the flight ratings of all of the top ten discs, we can come up with an average flight, and see if that helps us understand why these discs are popular. The 'average' flight rating of these ten discs, using the common flight rating of speed, glide, turn, and fade, is 10.6, -5, -.9, 2.6. If we round those numbers, we pretty much get the flight of the Wraith, which is the second most popular disc on the list. The Innova Wraith is one speed slower than the Destroyer, which occupies the number 1 spot. As was mentioned, the Destroyer shares the same flight rating as the Zeus and the Emperor, as well as other popular molds that didn't make the top ten, like the Trespass, Outlaw, and DD3. Apparently, we like that general flight.
The average flight is similar to the flight of 6 out of the 10 best discs. We like discs that give us a little turn, but also give us a reliable fade. We like wide rims, but not too wide. Other than the Hades, we don't want a lot of turn. (Discs in the 11-20 most popular range have more flip, or turn, to them, such as the Beast, Valkyrie, Shryke, Heat, and Avenger SS) We also like some of our discs to have all fade and little to no turn, for utility shots.
In With the Old, In With the New
The first four molds on the list, Destroyer, Wraith, Teebird, and Firebird, were all released prior to 2008. They've been around for a while and have proven their value to the disc golf community. The last four discs on the list, Zeus, Pharaoh, Hades, and Emperor, were all released in the last couple of years. Only time will tell is they remain as popular in years to come. Probably so, since three out of four of them have the popular flight characteristics mentioned above. For the record, the average PDGA approval year for the top ten drivers is 2012.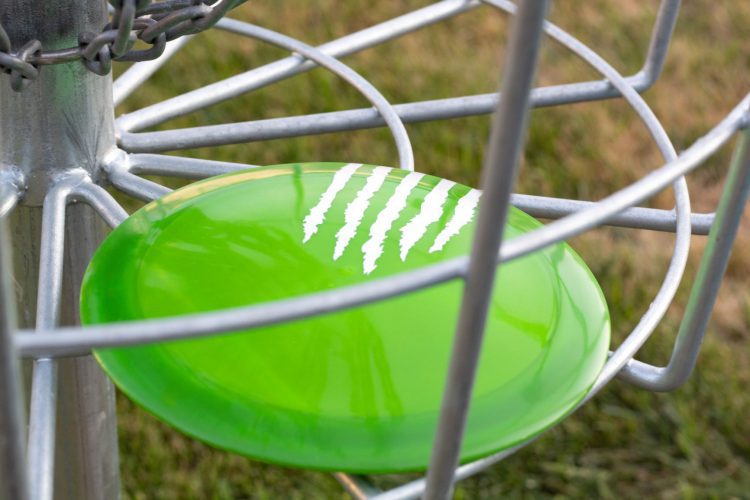 Feel Free to watch this video which summarizes the results in a minute and thirty seconds:

Your Opinion: What is the best driver for you?
We want your opinion. What do you think the best disc golf driver is and why?  What weight and plastic do you like it in. How long have you been playing disc golf, how far can you throw? Please comment below.