Discraft and Full Foil Supercolor Art

Discraft experimented with Full Foil discs a couple of years ago, covering the entire top of some discs with the foil that is generally used in stamping stock or custom stamps. This year, in 2018, Discraft unleashed their Full Foil Supercolor stamps in earnest, really giving the look a push during the Ledgestone Open tournament. They successfully put a full color image onto the foil itself, and then press the entire foil sheet with the image over the top of the disc. It's a cool new look for disc art, though still a bit on the pricey side.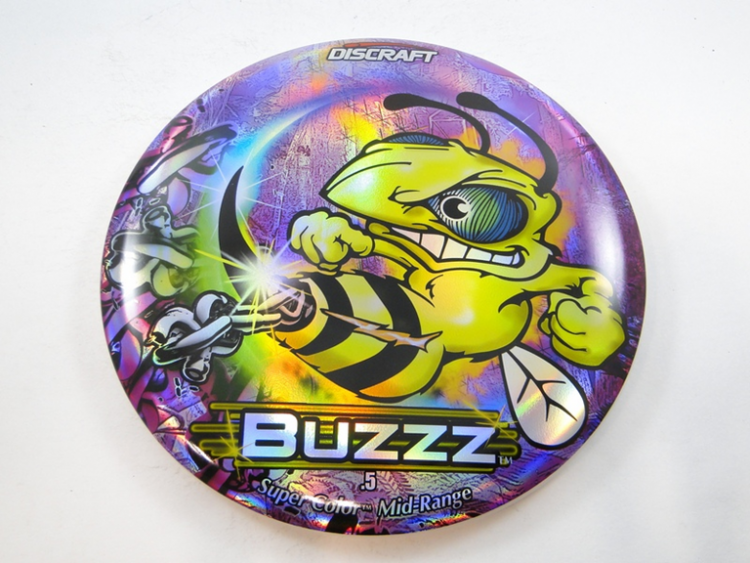 The Buzzz was the obvious first target for Full Foil releases, and there have been several fun designs released with the shiny look. Plus, there are three different base foils that have been used: Plain Prism, Star, and Sparkle. So, you can go for a smoother foil look with plain, or go for sparkly foil or little star patterns in your foil– none of which has a negative effect on the color image that is part of the foil itself.
There have been a fun variety of Full Foil Supercolor Buzzz images released now, including a series of zombie discs, a series of retro bees, and the new Halloween stamp for 2018. Here are some examples: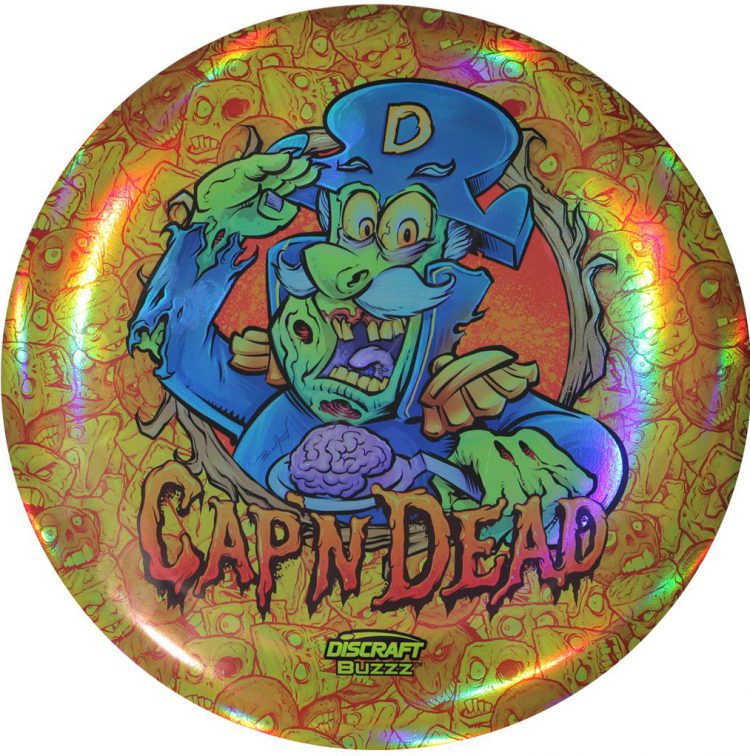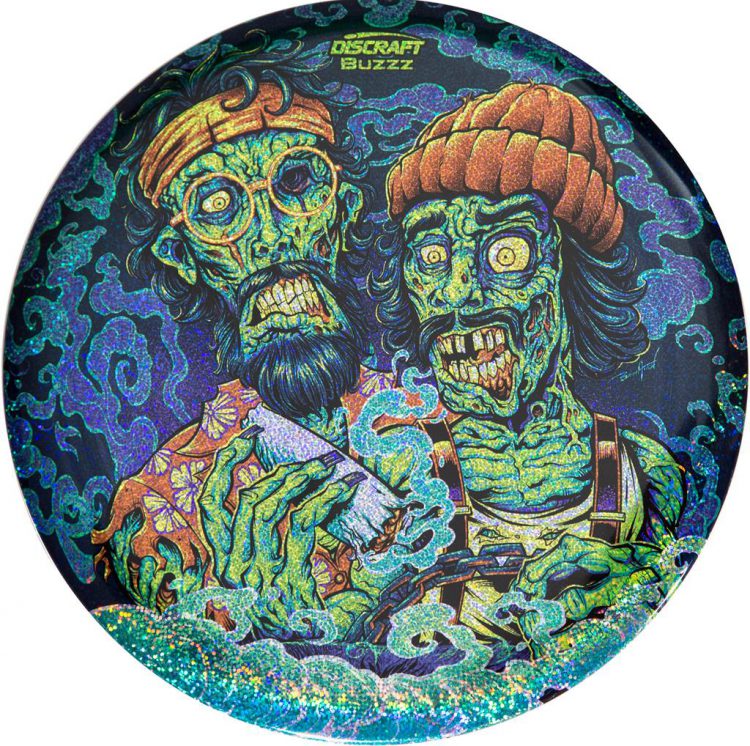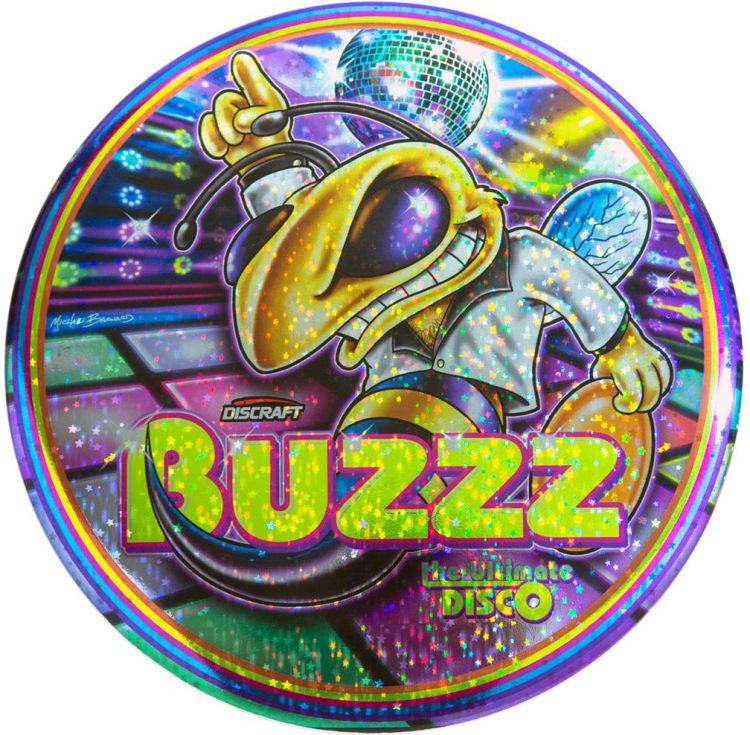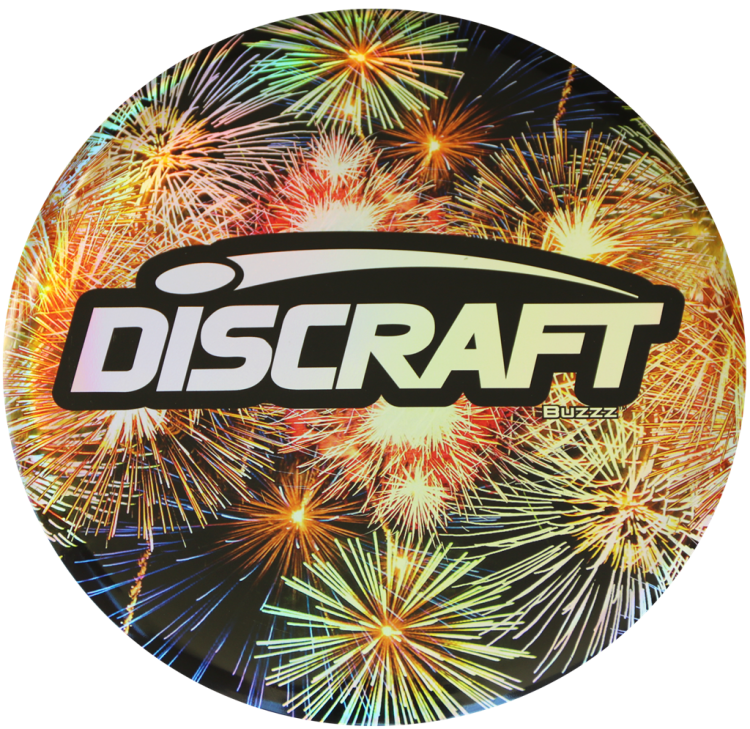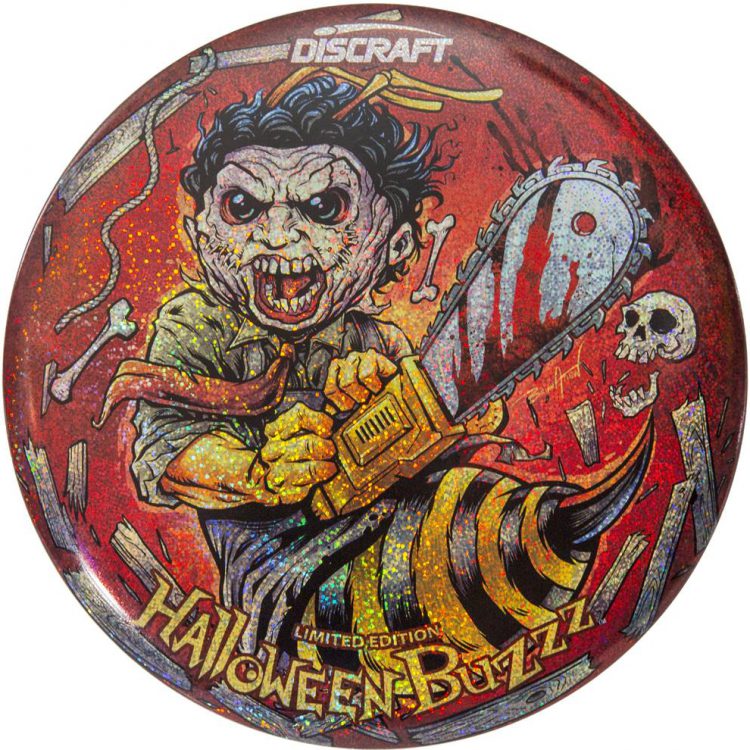 Discraft also unleashed a couple of limited edition Full Foil Supercolor discs on models besides the Buzzz, like the popular overstable fairway driver, the VULTURE, and the popular putter, the ROACH.
Infinite Discs released the first Full Foil Supercolor edition of the awesome mid-range, the COMET as the featured monthly VIP CLUB disc in September 2018. It featured a great T-Rex image on all three foil types (plain, sparkle, and star). There were only 600 made for the VIP Club members.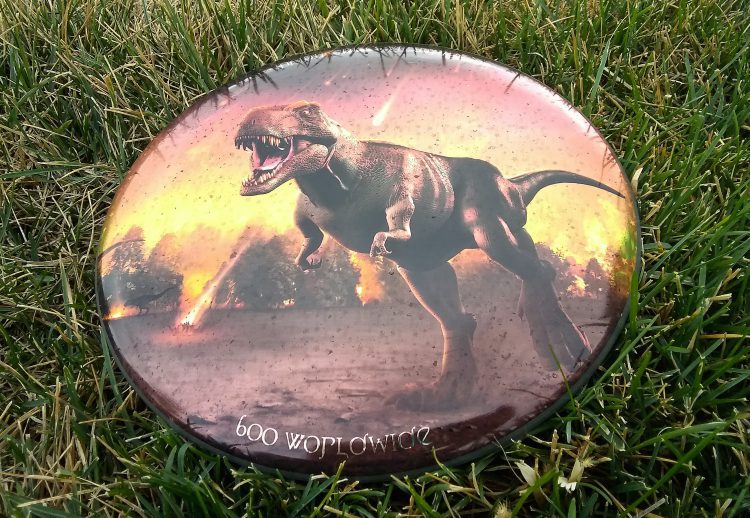 It will be fun to watch as new Full Foil Supercolor discs are added to the Discraft lineup, and to see what else Discraft comes up with, in terms of artwork approaches. They've always been an innovator with their plastics and their use of foils and full color artwork.