FOCUS FRIDAY – The Mantra by Thought Space Athletics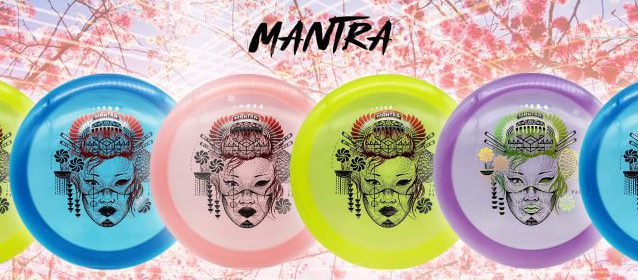 For our Focus Friday this week, we are going to spotlight the debut disc release by Thought Space Athletics. THE MANTRA was PDGA approved on October 17th, 2019 and has since been introduced into the disc market in three plastic types: Ethereal plastic (a limited edition run for the VIP Club), Ethos, and Aura. Let's take a look at the Mantra!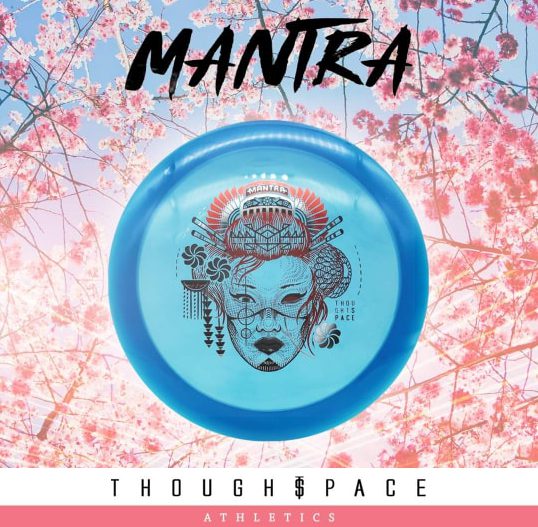 The Mantra is a straight-to-understable driver which is designed to be easily managed for players of all skill levels. If you're a newer player or don't have a lot of arm speed, then you should still be able to handle the Mantra for great distance on the course. It could be compared to discs like the Innova Valkyrie, or the Discraft Heat. The plastic is durable yet somewhat tacky for a great feel.
MANTRA FLIGHT RATINGS
Speed: 9.0
Glide: 6.0
Turn: -2.0
Fade: 1.0
Here is a video look at the MANTRA by professional player, Drew Gibson. Keep in mind that Drew is known for his power and he admits that this particular disc is not really the best option for him, except as a roller. If you're a power thrower, then the Mantra would turn more noticeably and become a roller utility disc.
For the next week, until the 1st of February, you can use this promo code to get yourself a MANTRA for 10% off:
FOCUS-MANTRA
CLICK HERE TO SHOP FOR THE MANTRA.  Simply add the Mantra to your shopping cart, then BEFORE you click to checkout, look below the shopping cart. Right below the shopping cart is a box for Discount Codes. Click there and paste the code into the box. Then proceed to checkout and you'll get the discount.
We hope that you love throwing the Mantra by Thought Space Athletics, and we look forward to their next disc release!.
STAY TUNED for our next Focus Friday for another change to try a featured disc at a nice discounted price!