New InZone Kwik-Stik Retriever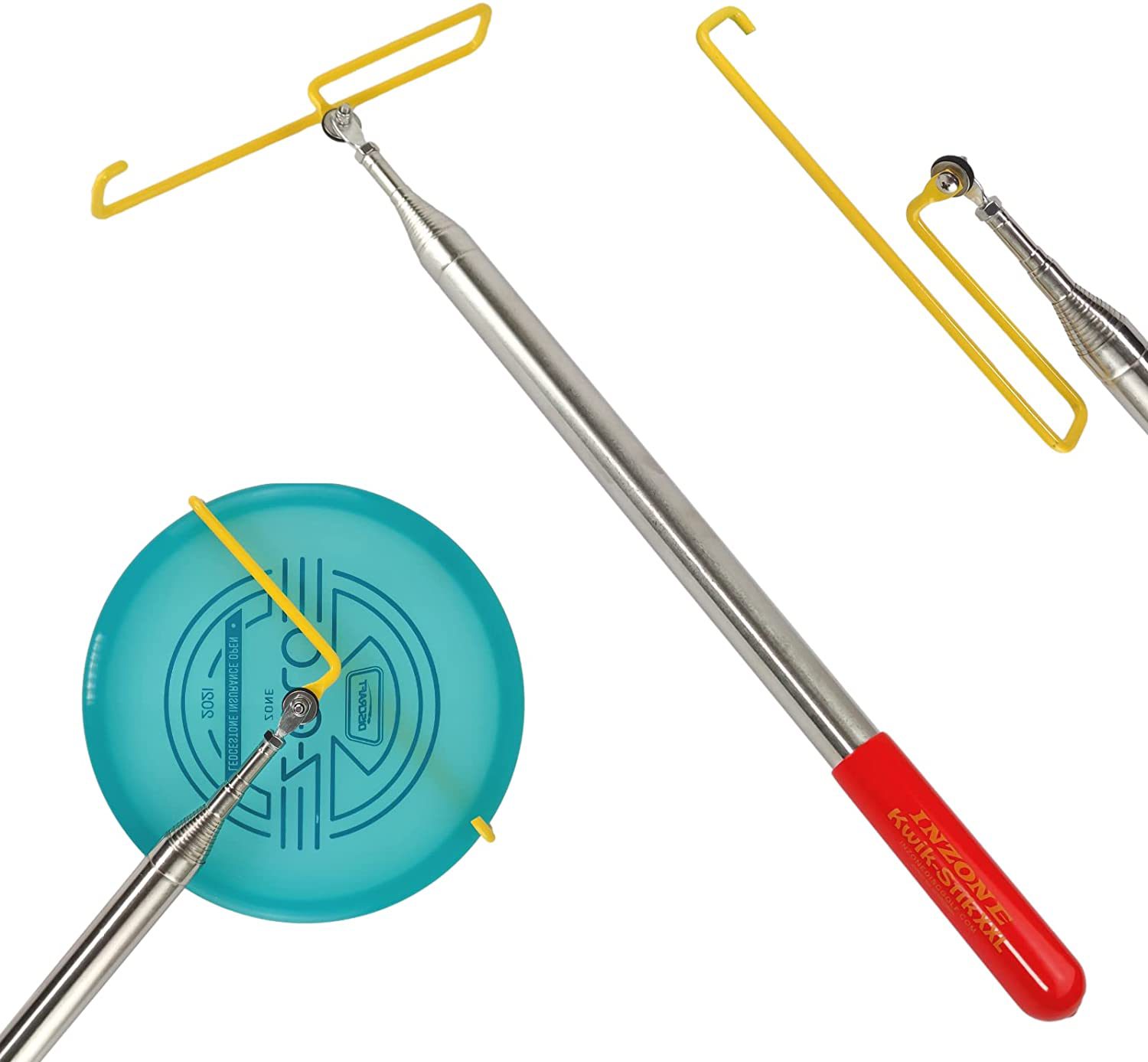 In Zone has recently released a new retriever. There are a few things that make this retriever different from their past iterations. The frame head is mounted on a swivel point. This allows the frame head to move out of the way while not in use, or to be used as a hook for tighter gaps where the frame does not fit.
The Kwik-Stik XXL reaches up to 21′ and can collapse to 18″. This pole also has new an improved joints to prolong the life of the retriever. Extending the life of this retriever.
This is now available for $64.99 at InfiniteDiscs.com