New SLAB and ANUBIS Add to the Infinite Discs Lineup
Two new discs in the Infinite Discs brand lineup were released on August 3rd, 2018. Here is a quick look at the SLAB Utility Driver and the ANUBIS mid-range.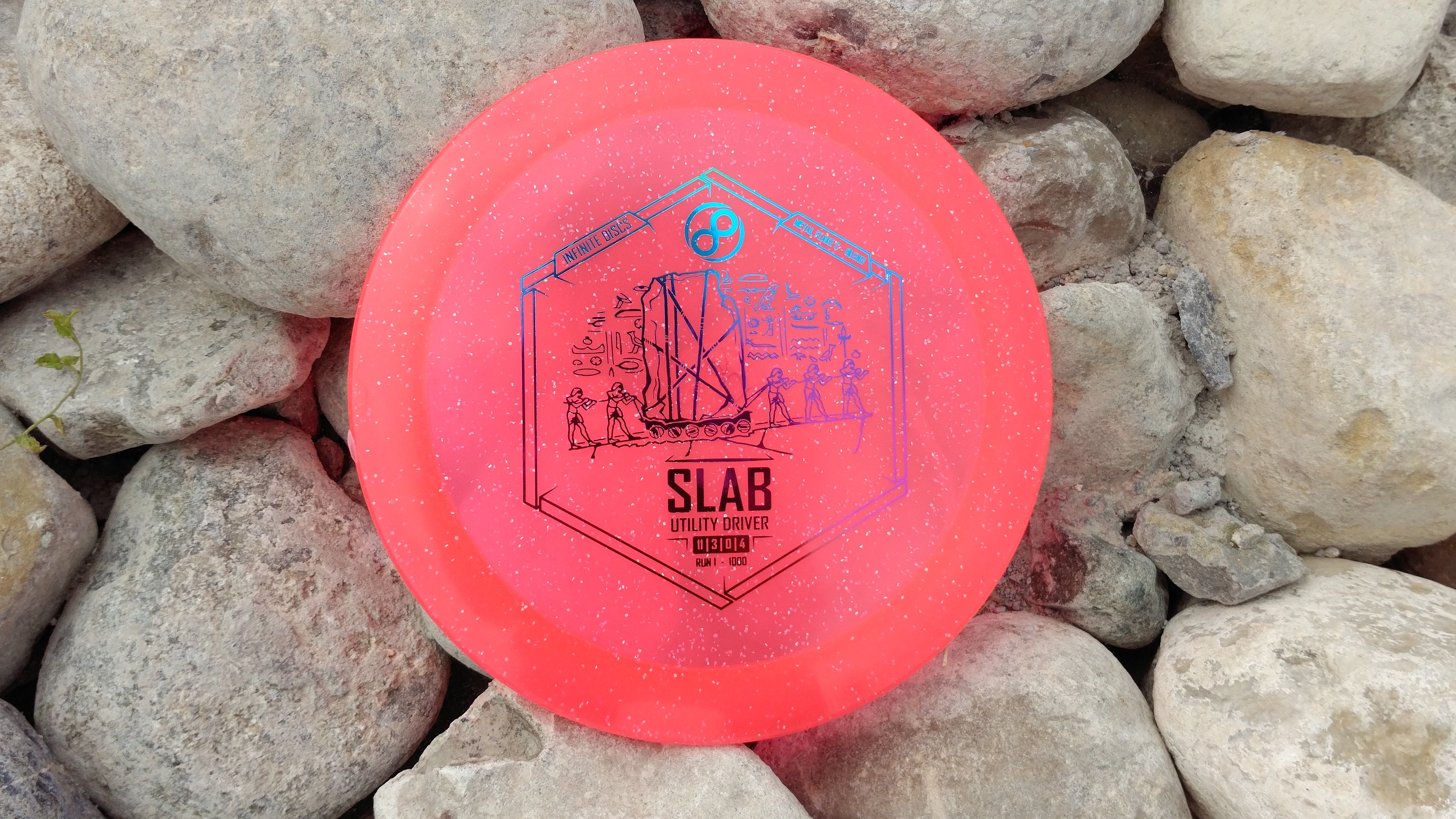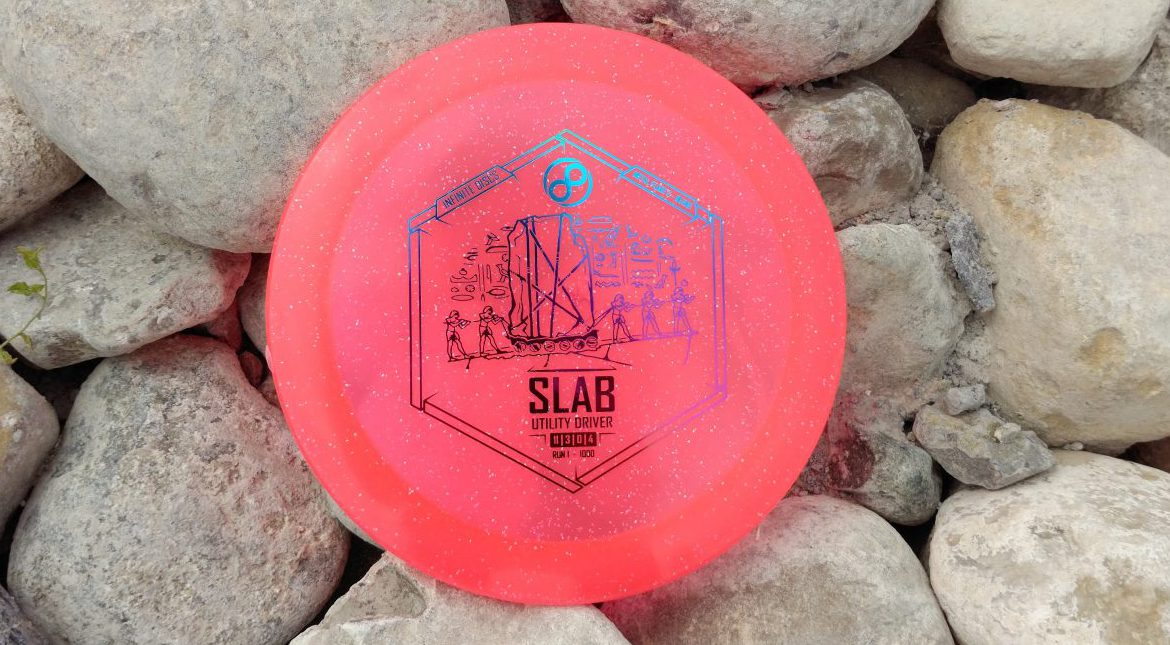 While the SLAB boast a "speed 12" rim for higher speed release and would regularly fall into the "distance driver" category, we felt like the massive overstability of the SLAB merited a categorization of Utility Driver. Such an overstable driver also deserves a notoriously overstable plastic blend, so we launched the disc in Metal Flake C-Blend.
This is a driver that you'll love whenever you want a hard, dramatic end fade. It will work wonders when thrown into headwinds and is a must-have for high, spike-hyzer throws.
We tried to make sure that this first run of Slab discs would come out with a very flat top so that it would feel comfortable when used to slice through the air either with a powerful backhand or forehand release.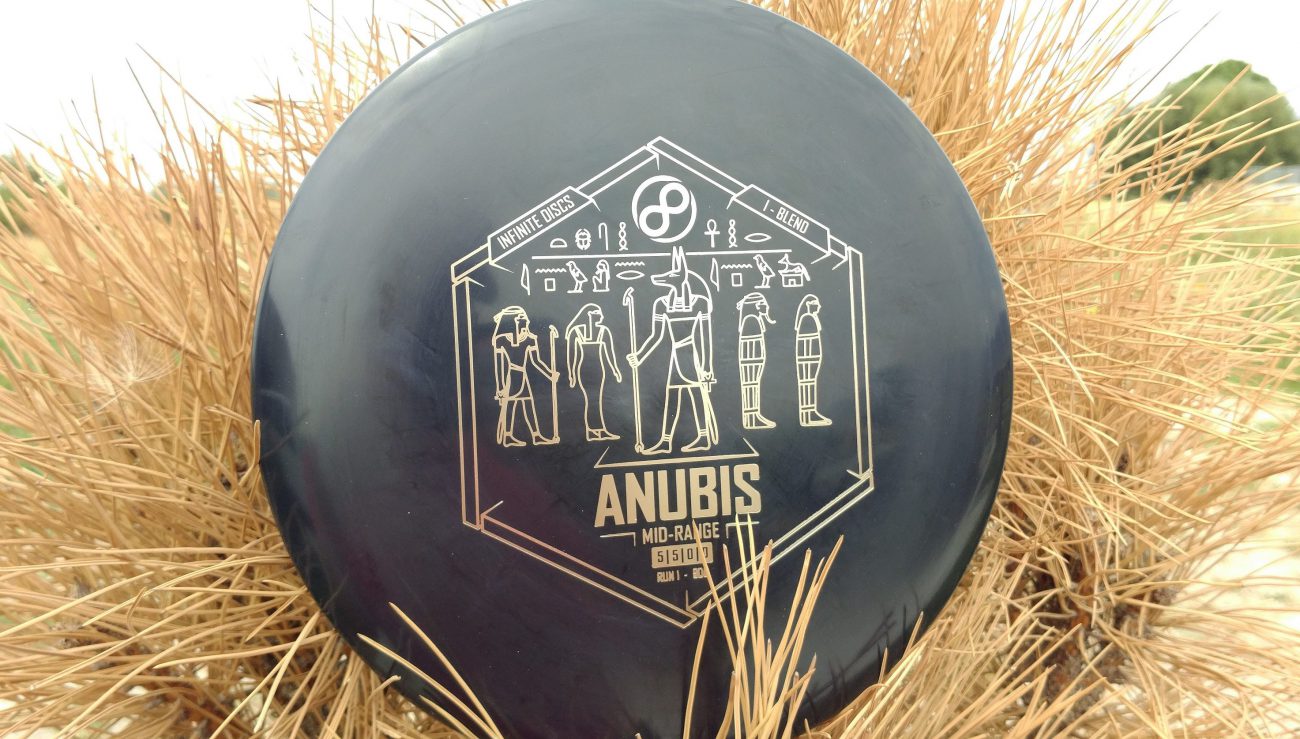 On the opposite side of the spectrum from the Slab, the ANUBIS was designed to be a user-friendly mid-range disc that is flexible and easy to control for players at any level. You can direct the Anubis with the angle of release and throwing speed to follow about any path you put it on. We felt that the perfect introduction to this great disc would be in affordable yet long-lasting I-Blend plastic.
Try out the Anubis in lighter weights for beginners or for young players, or in the heavier, max weight for experience players who want an obedient mid-range for precision approaches.