Hot new items have arrived to the Infinite Warehouse this morning.
With spring in the air and more daylight, disc golf is in full bloom and it's time to stock up on the hottest new releases from Innova Champion Discs.
The Corvette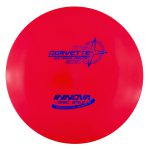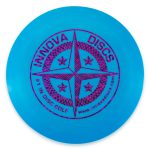 The Innova Corvette might just be the fastest driver Innova has ever made. If you're looking for more distance, or are just looking for something new to try, you're going to want to try the Corvette.
The Corvette is a speed 14 driver with a glide rating of 6, turn of -1, and 2 fade. Innova describes that the Corvette as a faster Shryke and says it is, "long on glide with just enough fade for freakishly-far throws"
We have the stock run and a limited number of "First Release" stamp discs online now.
Sexton Firebird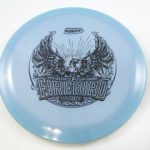 The Nate Sexton edition color glow Firebird is by far the highest demand, fastest selling disc we have ever stocked. If the batch we added today is anything like the last one we received, there is a good chance they will be gone by the time you read this post. But, if some still are available, you will be able to find them here:
Lucky Discs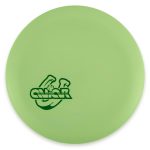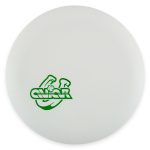 What better way to start off than the disc golf season with a little luck? Shake off the rust and get your disc golf game on point with a limited edition Lucky Aviar. The release of these lucky putters is just in time for Saint Patricks Day. This years version has a lucky horse shoe hotstamp on green and white Aviars.
These are limited edition Lucky Disc stamps that will likely never be run again.
Mini Stamp Valkyrie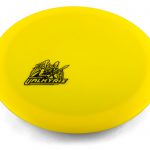 As part of Innova's mini stamp series, today's release also includes a batch of Valkyries. Throw your Valkyries with style.