The Infinite Discs Chariot Has Arrived!

In February of 2018, Infinite Discs launched our first branded disc model, the Exodus fairway driver. It was received warmly by disc golfers and the first run is already sold out of max weights, with just over a hundred of the lower weights still available in early March.
Infinite Discs now presents our first mid-range disc, the CHARIOT!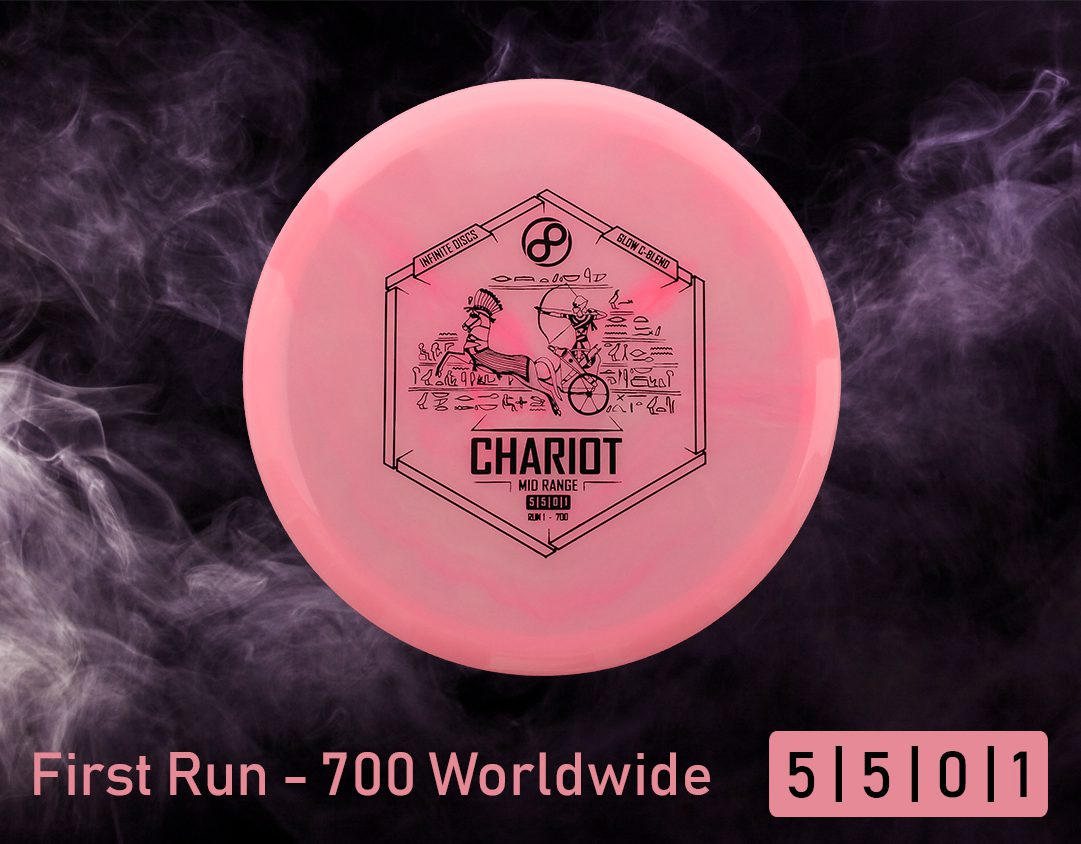 The Chariot first run is manufactured in Glow C-Blend Plastic which feels great, glows great, and flies great as well. There are only 700 discs available in the first run. All of the Infinite Discs stock stamps say exactly which run it is, and how many are included in the run!
The Chariot is a straight-flying mid-range disc with excellent glide and a knack for following the thrower's angle of release. It can be guided on smooth hyzer lines, on anhyzer turns, or can be used for straight, precision approaches on the fairway. The Chariot finishes with a gentle and consistent fade and is ready for frequent use in your disc golf game.
All Infinite Discs branded discs are manufactured by Innova Champion Discs.