Best Beginner Discs for 2022

Best Disc Golf Discs for Beginners
With the unprecedented growth we've seen in our sport the last couple of years, one question comes up repeatedly among those starting out in the sport. "Which disc should I start with as a beginner?" Someone just starting out in the sport doesn't have the technique and arm speed that many discs need in order to get any distance. Fortunately, there are many molds that are made for people without the ability to throw faster, heavier, more overstable discs. Let's take a look at some of the best discs for beginners.
The biggest factors in deciding which molds would be best for beginners are weight, speed, and price. Speed is the first number in the common four-number flight rating. The higher the speed number, the faster we have the throw the disc in order for it to fly like it should. Since most beginners can't generate a lot of arm speed, lower speed discs will fly farther than high speed discs for them. Throwing a lighter disc helps newbies throw farther, since it takes less effort to throw.
Disc Golf Brands Focused on Beginners
While the dominant disc golf brands cater to and focus primarily on the advanced and professional players they sponsor, their are a few disc golf brands that focus specifically on beginners. If you're looking for affordable beginner discs to get started in disc golf, these recommended brands are a great place to start.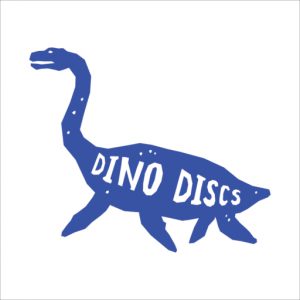 Dino Discs – Discs designed for Kids!
The Dino Disc brand makes a unique, ultra light disc golf discs designed for kids. These discs are ultra light weight and feature colorful plastics and dinosaur themes. Dino Discs are recommended for young children aged 10 and younger.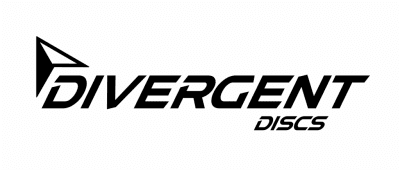 Divergent Discs – Discs for Recreational Players
Divergent is an up and coming disc golf brand with a focus on recreational players who have a throwing distance of less than 300 feet. They now offer a full line of discs for casual players. One of the best things about Divergent Discs is that the plastic quality is substantially better than other disc brands at affordable prices.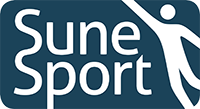 Sune Sport
Like Divergent, Sune Sports Discs are designed specifically for beginners and recreational disc golfers. They have starter sets and 7 different low costs discs that all work well for beginners. Two of the discs are in an ultra soft light weight. "safety line" plastic that is ideal for kids.
The Best Single Disc for a New Disc Golfer
Choosing a Winner
To find a winner, we looked at the key components mentioned above, combined with sales. Letting the market speak, while not necessarily definitive, is a great way to see what molds people are drawn to. As a bonus consideration, we gave points for molds that players can continue to use as their skills improve. We also favored molds that came in base plastics.
Beginner Disc Golf Plastics
Plastic types affect the flight of the disc and should be considered heavily when comparing beginner discs. More stable plastics such as Champion can change a mold from a nice beginner disc to something too overstable for inexperienced players. Entry level plastics not only make a mold less overstable, they also break in faster to add more 'flip' to the flight of the disc. As a nice bonus, entry level plastics are less expensive, making it less costly to get into disc golf. Most of these popular disc molds are available in a variety of different plastic types and prices.
Here are discs considered the Best Beginner Discs:
Innova Shark
Innova Leopard
Infinite Discs Sphinx
Latitude 64 Diamond
Latitude 64 Jade
Discraft Heat
Discmania FD
Dynamic Discs Breakout
Divergent Discs Kraken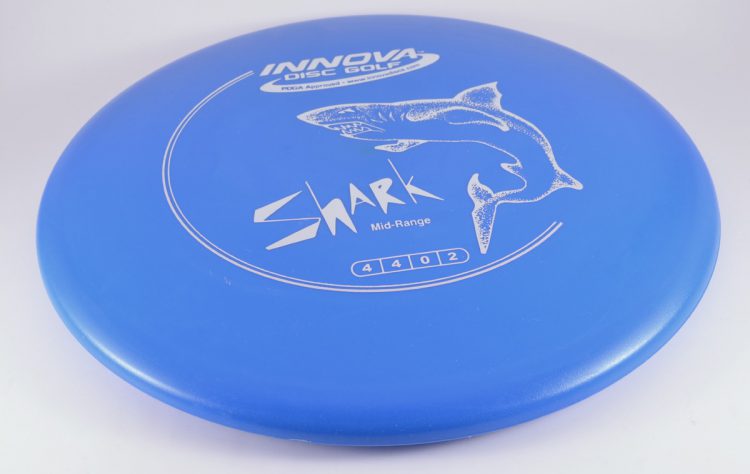 Innova Shark – The Innova Shark is a popular midrange that is found in many starter sets. Its straight flight and low speed makes it a good candidate for a beginner disc. It is available in lighter weights in DX plastic. It still has a strong finish at the end, but even beginners should get a good flight out of the Shark.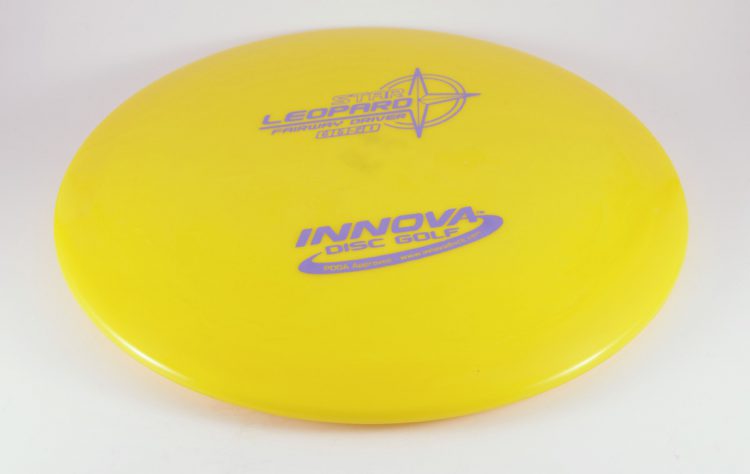 Innova Leopard – Another mold that is frequently found in starter sets is the Innova Leopard. It is a good combination of low speed, lighter weights, and a little understability. Those qualities make the Leopard popular for beginners and advanced players alike. In Innova's DX plastic, the Leopard is a very inexpensive beginner disc.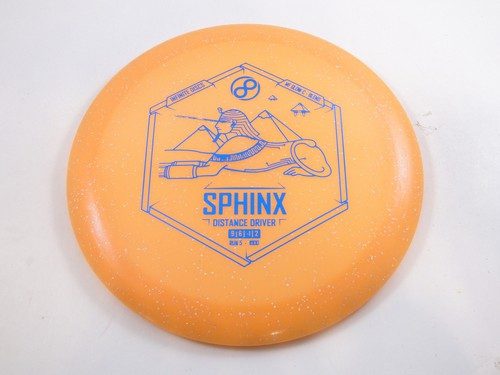 Infinite Discs Sphinx – There are several speed 9 molds on the list, and the Infinite Discs Sphinx is one of them. This mold comes in a variety of weights and plastic types, and the lightest weights make a great starter disc. Plus, as your skill improves, you can keep using the Sphinx by simply get a heavier disc and/or a more stable plastic.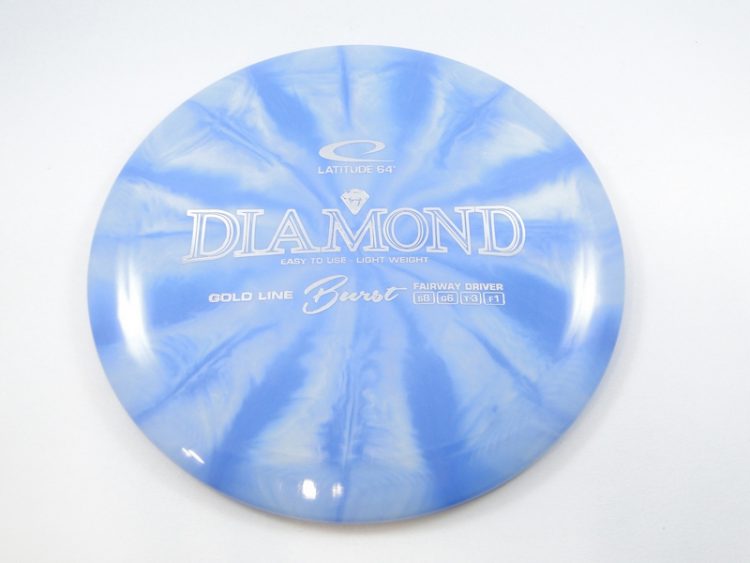 Latitude 64 Diamond – The Latitude 64 Diamond is one of a few molds that were targeted at beginners. Initially, the Diamond was only available lighter weights, which is better for beginners. Its lower speed means the rim is the right size to feel good in the hand while being narrow enough for smaller hands to easily grasp.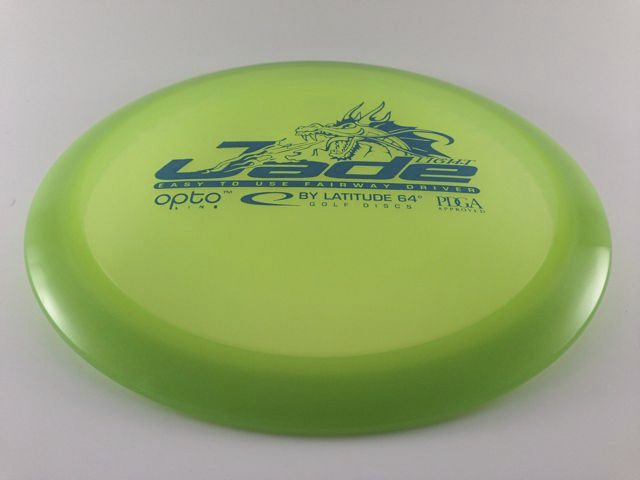 Latitude 64 Jade – Another mold that was designed specifically for beginners is the Latitude 64 Jade. It is one speed faster than the Diamond and slightly less understable. However, the light weight of the Jade makes it good for newer players. Although it might make a good beginner disc, the higher speed might make a better second disc, after throwing something lighter or slower.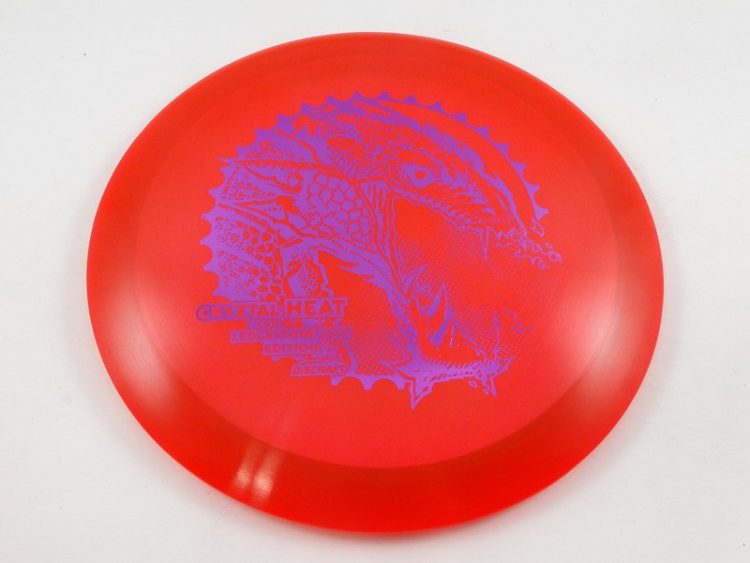 Discraft Heat – The Discraft Heat was one of the molds in the Discraft Ace Race a few years ago. Its flight numbers are similar to the Sphinx, with a lot of understability or 'turn'. It is a fairway driver that in more inexpensive plastics make a great option for beginners. For more experienced players, the Heat is popular for turnover shots and rollers.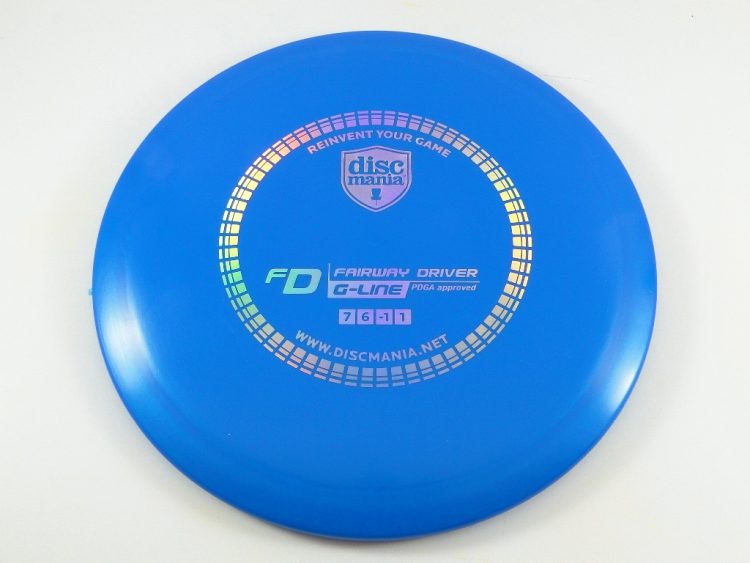 Discmania FD – The Discmania FD is another one of the molds on this list that can be used for beginners as well as experienced players. Starting with base plastics, newer playing will find the FD easy to hold and throw. Once a player advanced in skill level and distance, getting the FD in premium plastics will give them a useful tool in their disc golf arsenal.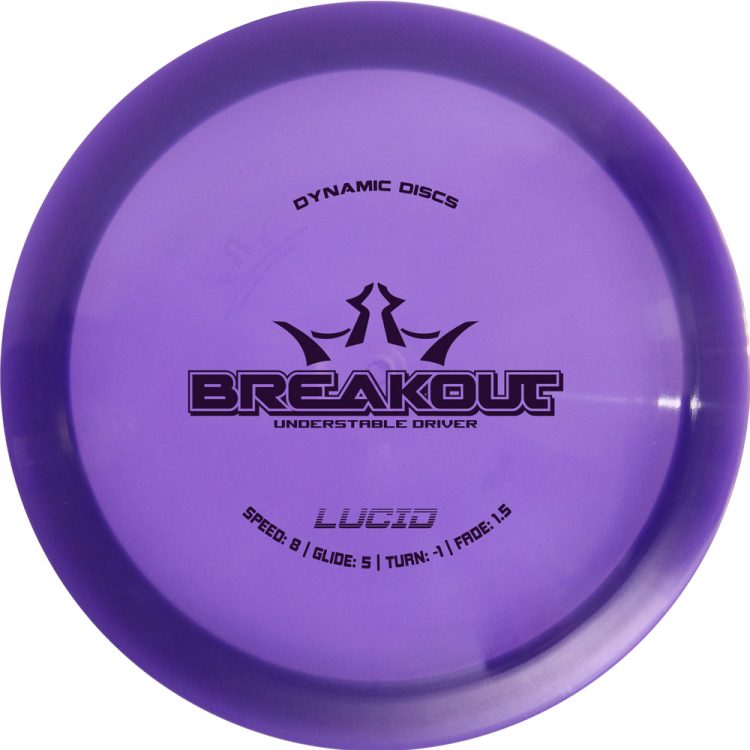 Dynamic Discs Breakout – The Dynamic Discs Breakout is another mold that was designed with the beginner in mind. It is available in desirable lighter weights, and a few different plastic types. It doesn't have the understability that some of the other molds on the list have. But, the lighter weight can help compensate for the straighter flight.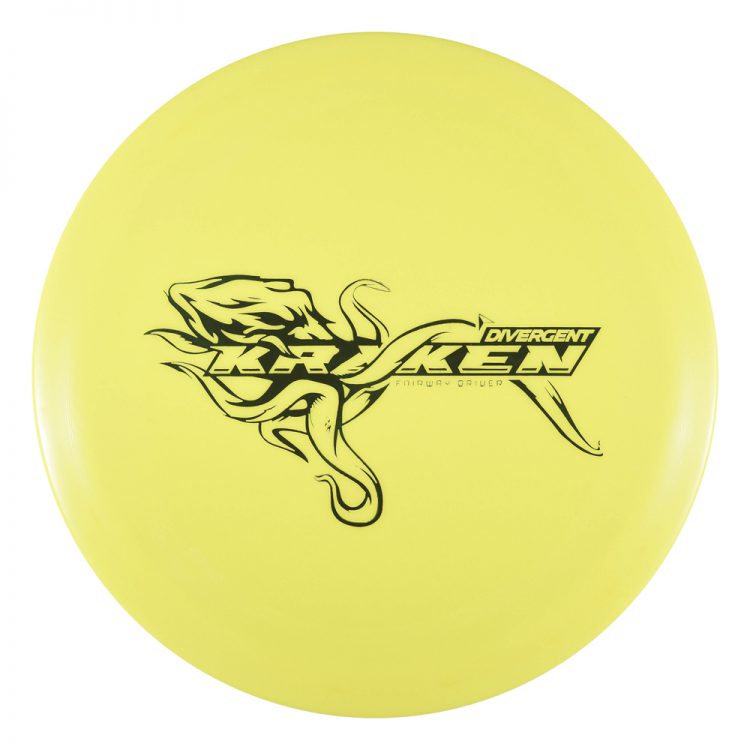 Divergent Discs Kraken – The Divergent Discs Kraken is a fairway driver that has a little flip to its flight, followed by a solid fade. It is available in lighter weights, making it a solid candidate for a beginner disc, even though the plastic is a premium plastic. The Kraken's flip makes it a good disc for more experienced players looking for a roller disc. One nice thing about the Kraken is that it's least expensive plastic is substantially more durable than most of the other mentioned beginner discs.
Percentage of sales among the top candidates for Best Beginner Disc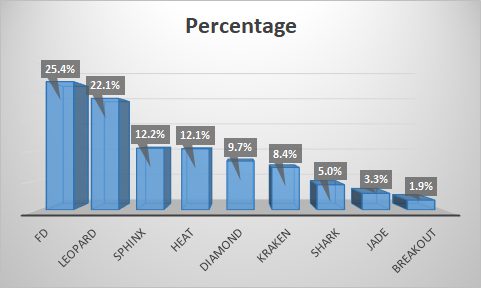 And the winner is…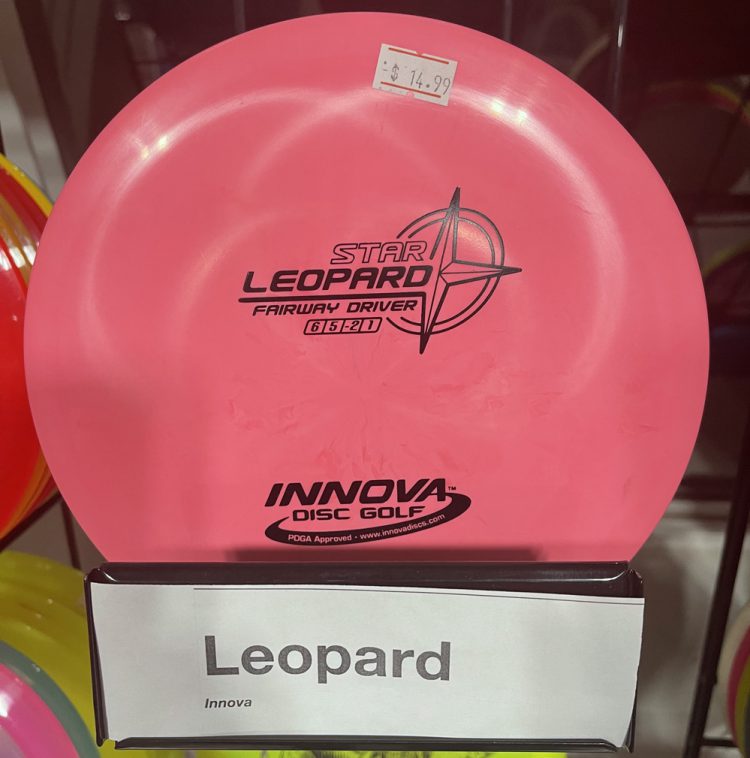 Innova Leopard! There is a reason this mold is found in many starter sets. Its low speed means the disc is easy to grip and throw for beginners. The Leopard has a flight has a good amount of turn and a gentle fade at the end. Available in base plastics the mold is inexpensive as a starter disc. And it is available in premium plastics. Even though the Leopard is great for beginners, it can find its way into the bags of advanced players. With the turn of the Leopard it can be used as a turnover disc that will hold its turn for most of the flight. In tight woods the mold can be gently thrown on a hyzer-to-flat flight and get a decent amount of distance. Check out the Innova Leopard HERE.
Runner-ups –
Discmania FD – The FD is a great disc to start with, and one that you can keep throwing as your disc golf 'career' advances. As of this writing, the FD is unavailable due to material shortages. Click HERE to sign up for a notice when the mold comes back in stock.
Infinite Discs Sphinx – Just like the FD, the Sphinx is useful for players with a wide range of skill levels. In lighter weight I-Blend plastic, the Sphinx can be easily thrown by beginners and younger players, even though it is a faster mold than the FD. As of this writing, the Sphinx is unavailable. Click HERE to sign up for a notice when the mold comes back in stock.
Your Take
What do you think the best disc golf discs, sets, and brands for beginners are? What worked for you when you were just starting to play disc golf. Let your voice be heard in the comment section below.