Dynamic Discs Combat Bag New Patterns

Dynamic Discs has a large variety of of disc golf bags. They've designed bags for the beginner as well as for the professional. Among these bags, there are the Combat Sniper, Combat Commander, and Combat Ranger. These bags offer more storage capacity over their non-combat bags. DD has recently released these Combat bags in new patterns. These new patterns are now available on Infinite Discs. Check them out below or on our website along with our other backpacks here.
There are three new patterns that are available: Jolly Roger, Fractured Camo, and Old Glory.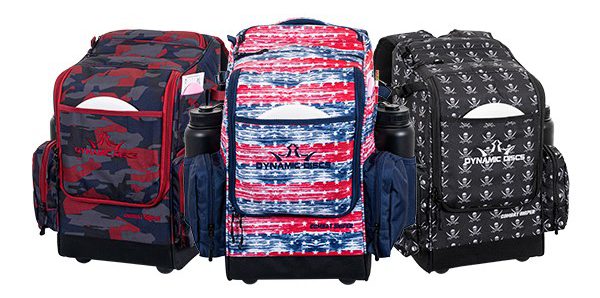 The Combat Sniper starts with the original Sniper design with a 16+ disc main compartment, two water bottle holders, and a deep top zippered pocket and takes it to a new level with new elements like the top putter compartment, two side pockets, a front flap pocket for a go-to disc, oversized feet for stability, and additional padding on the backpack straps. Aim for lower scores with the Combat Sniper.
You can pick this bag up for as little as $149.99 and for as much as $154.99.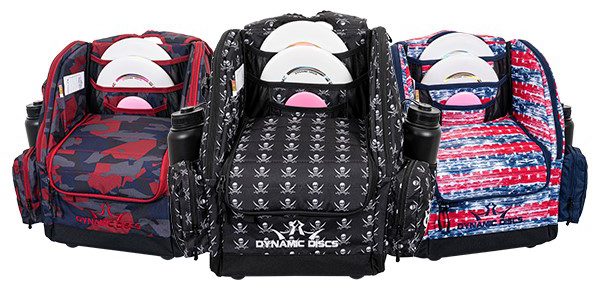 The Dynamic Discs Combat Commander backpack bag is a step up from the original Commander backpack. It all started by adding new features to the main Commander design.
20+ disc main compartment
Enhanced carrying straps with more padding
A new firm molded back panel for better comfort and ventilation
The 2 vertical side pockets will now allow for several more discs to be added
Two water bottle holders
Two cell phone sized pockets
Stool or umbrella strap
Lightweight but durable construction
You can purchase this bag for $164.99 at Infinite Discs today.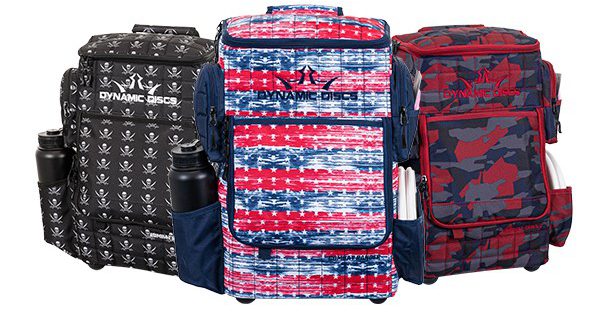 The Combat Ranger combines ample storage and some favorite features to make it Dynamic Disc's premium bag yet. Some of the Ranger's characteristics that you love also highlight the Combat Ranger – main compartment that holds 18+ discs, large top compartment for extra layers or discs, and a 32 oz water bottle holder. Alongside these, there is a slightly larger "on-deck" putter pouch for ease of access, a larger accessories pocket to accommodate larger cell phones, and more padded carrying straps. The Combat Ranger also boasts new features to the Ranger body style, like a bladder compartment for hydration or easy putter access and a firm molded back panel for even better ventilation on hot days. Backed by a limited lifetime warranty, the Combat Ranger is extremely comfortable.
The Combat Ranger is available on Infinite's website, you can snag one for $189.99 to $199.99.