Focus Friday – The New RUIN By Infinite Discs

For our Focus Friday this week, we are going to spotlight the newest disc in the Infinite Discs lineup, the RUIN. We've wanted an overstable, small-diameter approach disc for a while, and thanks to our manufacturing partnership with Innova and their design team, we've not got one!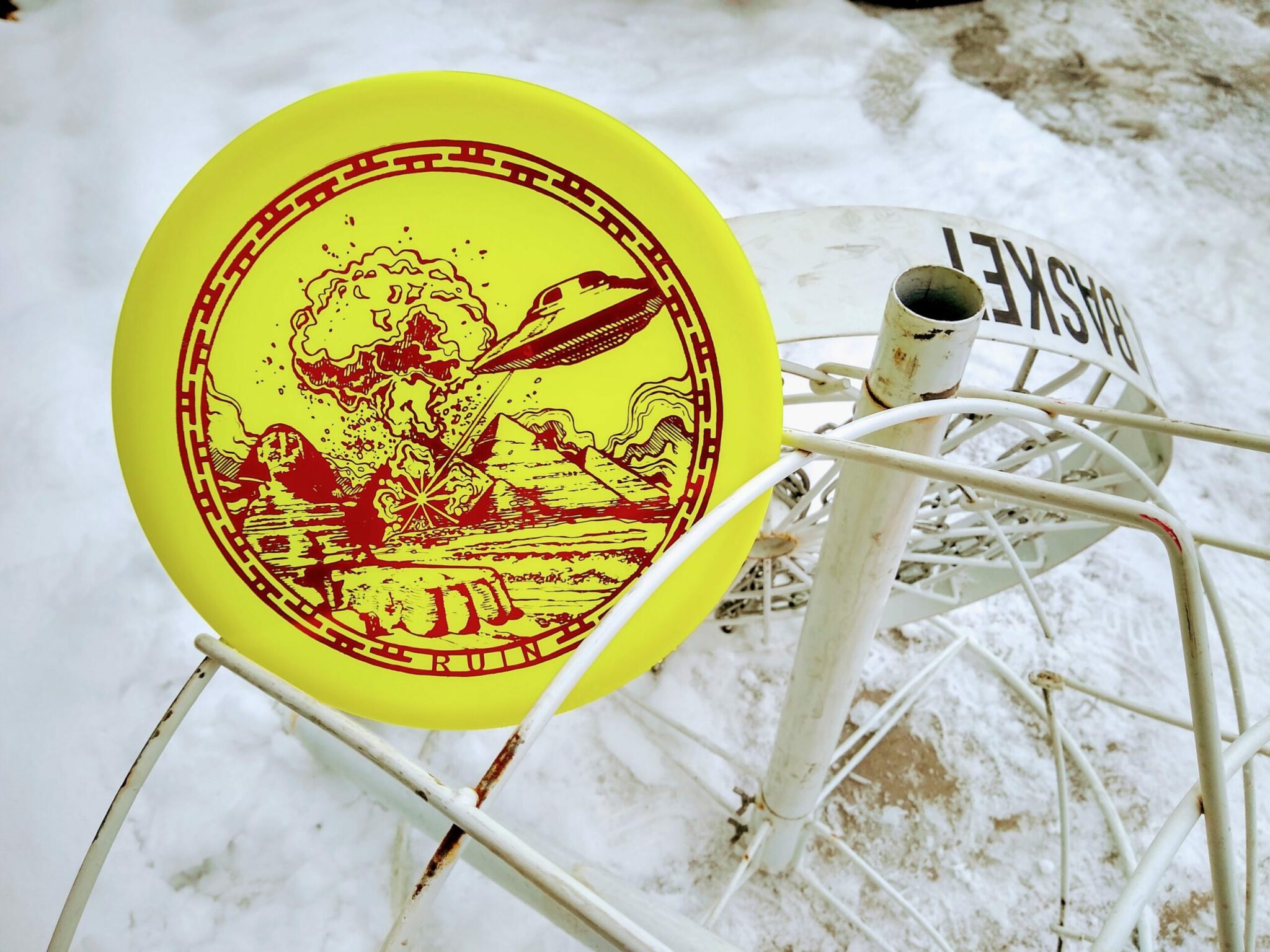 Speed: 3.0
Glide: 3.0
Turn: 0.0
Fade: 3.0
We've posted here about the RUIN before, but we thought we'd share a couple of videos with you.  where different players share what they think about the Ruin, including professional player, Drew Gibson. Plus, we've got a promo code for you!
This is an interesting collection of reviews because they come from players at many different skill levels and with different throwing styles. It may help you see how the disc flies under different conditions. Any full reviews from individual players are linked below the video if you jump to it on Youtube.

For the next week, until the 25th of January, you can use this promo code to get your limited edition stamped C-Blend RUIN for 10% off!
FOCUS-RUIN
Simply add the RUIN to your shopping cart, then BEFORE you click to checkout, look below the shopping cart. Right below the shopping cart is a box for Discount Codes. Click there and paste the code into the box. Then proceed to checkout and you'll get the discount.
We hope that you love throwing the RUIN.
STAY TUNED for our next Focus Friday for another change to try a featured disc at a nice discounted price!