New Accessories

We have added some new items onto our store that revolve around disc golf. There is a new book from Patrick McCormick, some zipper pulls to make your bag your own, and the Trekker bag from Zuca. Here is a preview of these items:
Disc Golf Strategy & Tactics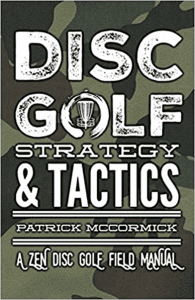 Patrick McCormick returns to tackle the game's physical tactics and strategy. Strategy & Tactics begins with everything you ever need to know about disc types, their stability, the ratings, and effects of weight. McCormick then examines each throwing technique and when to use each to improve your round regardless of weather. Finally, McCormick reveals keys to disc golf strategy from the course level down to strategizing each shot. In this book, you will learn about the purpose of the different types of discs. The science of disc stability. How disc weight affects throwing distance and stability. Tips and tricks for backhands, forehands, rollers, and more! How the wind affects your throw and how to compensate. The difference between training, practice, and play. He details various field, accuracy, and putting drills to prepare you for victory. Many disc golf challenge ideas to keep your friendly rounds interesting. He also details gym workouts to use all to improve your game. Also reviewing multiple mental tools and tricks to get out of your own head when playing competitively. And learning the course, competition, and yourself to aid in determining course strategy.
Click here to get your copy for $13.95
KB Zipper Pulls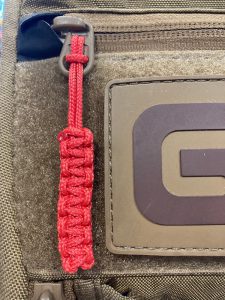 The KB Zipper Pulls are a cool and convenient accessory for your disc golf bag. Simply tie the colorful paracord zipper pull onto your zipper. This will make it easier to grab the zipper and add some style to your disc golf bag. These are available in 4 packs and a variety of colors.
See the color options and select yours through this link, these are available for $9.99
ZUCA Trekker Bag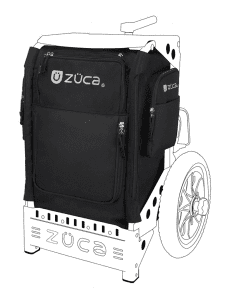 Change up any Standard Backpack Cart with this heavy-duty Trekker Insert Bag, available in multiple colors/patterns.  Convert and expand your Backpack Cart storage capacity and carry 10-25 discs in the integrated compartment.  The perfect companion to your Standard Backpack Cart with multifunctional storage and zippered pockets.
Available for $99.00 you can select yours here.