Support Garrett Gurthie with Signature Discs

Infinite Discs has been happy to help sponsor and support Garrett Gurthie for the 2018 professional disc golf competitive season. He has had a really impressive comeback year with a PDGA rating jump up to 1025 as of July 31st (see here for current rating).  We hope that he continues to play well and enjoy the rigorous life involved with travelling and competing in so many tournaments.
Signature Stamped Innova Discs
In the continuing effort to support his professional disc golf career, Infinite Discs is happy to present some Garrett Gurthie signature stamped discs. We now have four of Garrett's favorite Innova disc models available with a unique stamp design. Every time you purchase one of these discs with Garrett's stamp, you're helping to financially support him.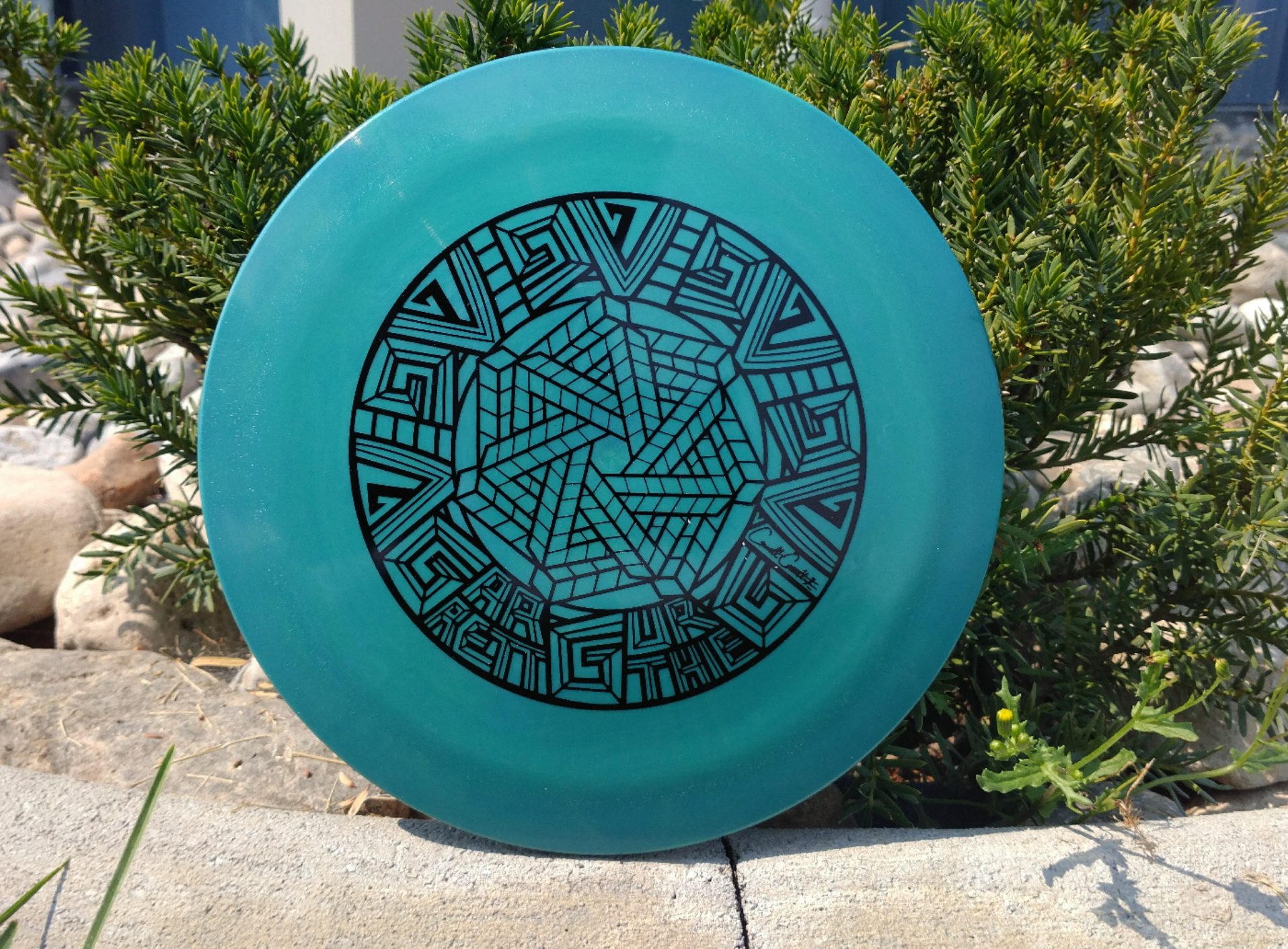 You can browse all of the available Garrett Gurthie stamped discs HERE.
https://infinitediscs.com/featured/garrett-gurthie-signature-stamp
Infinite Discs Signature Disc Models
Earlier this year, Infinite Discs released only 100 Garrett Gurthie signature edition Pharaoh distance drivers as part of the first run, and they sold out almost immediately. We're happy to announce that the 2nd run of Swirly S-Blend Pharaoh drivers are coming soon, and Garrett will once again have a signature edition with a completely new stamp design. Watch for the Garrett Gurthie signature Pharaoh, coming soon!
Garrett also loved testing the new Infinite Discs Slab and will have his own signature edition of the Metal Flake C-Blend Slab with his own, special stamp design. Watch for those signature Slab overstable utility drivers, coming soon!
Here is a sneak peak at the design for the upcoming Garrett Gurthie Slab: