Best Disc Golf Distance Drivers–Winner
The time has come to announce our first winner in our new series of awards, The Infinite Discs Best Disc Golf Disc. Last week, we announced the nominees for The Infinite Discs Best Disc Golf Disc: Distance Driver. Let's review the nominees:
All of these discs are fantastic distance drivers that have established themselves as great discs that have added distance and accuracy to players of all skill levels. But (at least for the purpose of these blog posts :)) there can only be one disc named THE BEST. And the winner is:
THE INFINITE DISCS BEST DISC GOLF DISC: DISTANCE DRIVER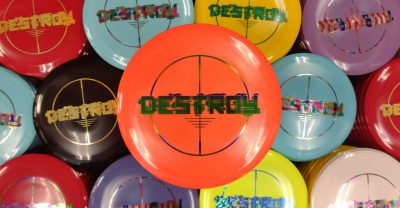 No upsets here. The Innova Destroyer was a game changer when it was first released over 10 years ago, and it continues to be a force in the disc golf community. It is available in nearly all plastics and weights, so if you haven't given this disc a shot, you should be able to find a Destroyer that will fit for your game.
Stay tuned, as we will be announcing the nominees for our next category later today!