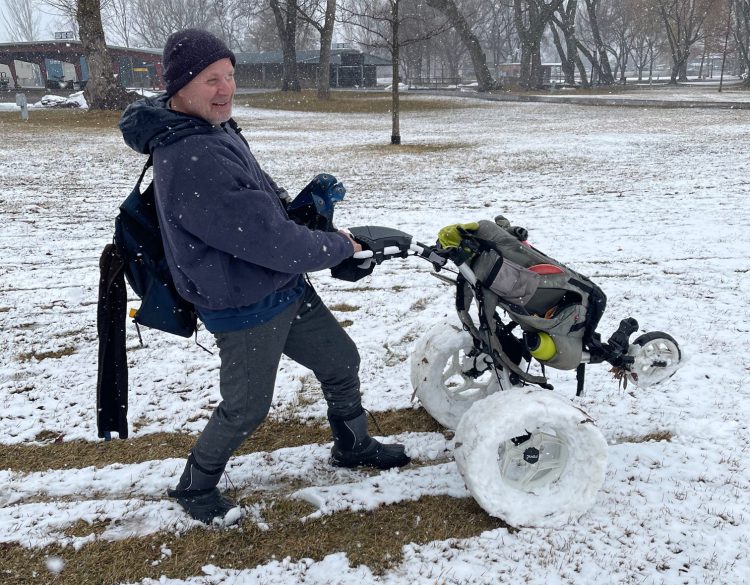 Since we play disc golf year round here in Northern Utah, we end up playing many months of the year in cold temperatures. Knowing that, I'm always on the lookout for products that keep my hands warm during the colder months of the year. When Infinite recently started selling the Apex disc golf hand warmer, I was excited to try it out and see if it would be something that would help keep my throwing hand warm when the temperatures started falling below freezing. I was VERY happy with the results of my testing!
When the temperatures start to dip here in Cache Valley, we slowly start adding layers, covering bare skin, and seeking devices to warm us when we're playing those chilly winter rounds. There are a few options out there for keeping our hands warm. There are the disposable hand warmers, catalyst hand warmers (Zippo hand warmers, for example), and rechargeable electric hand warmers.  Although I like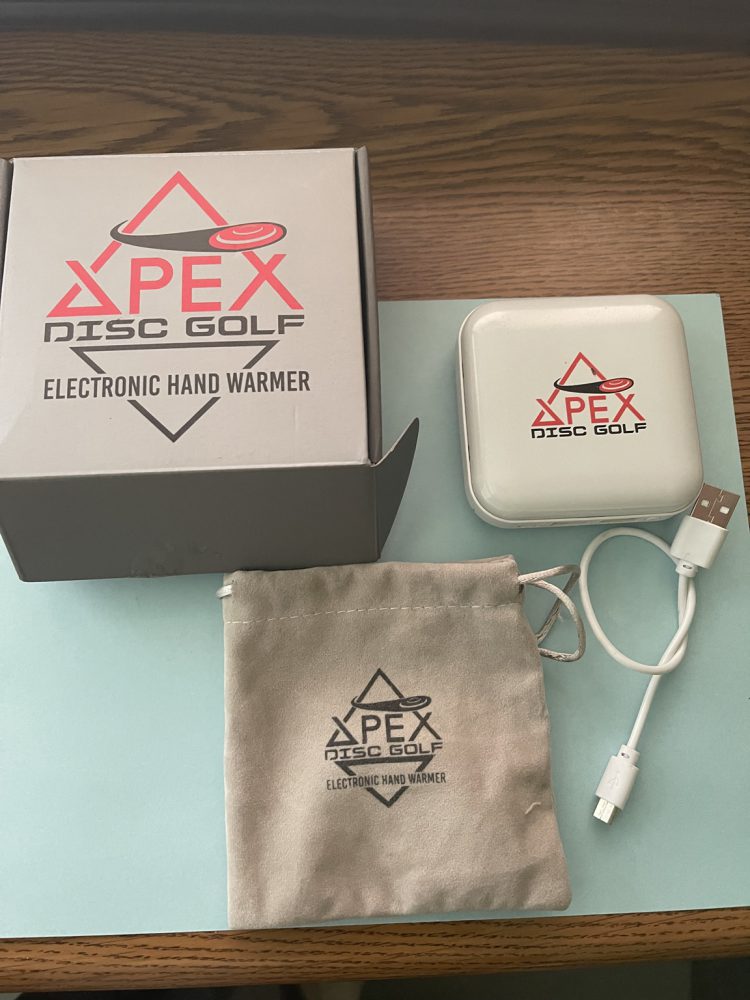 the disposable type for their effectiveness, I prefer not to keep spending money all winter long.
When Infinite first got the Apex hand warmer, I immediately started testing it to see if it was something that I could use for the upcoming winter months. Here is a breakdown of the features of the warmer.
Four LED lights to indicate the heat level of the warmer
Four heat setting that you can scroll through with the push of a button
Two USB ports for charging a phone or other item.
Soft pouch for holding the warmer
Micro-USB charging cable
To test the Apex, I just turned on the warmer and set it to the lowest setting. Then I put it in my pocket and timed until I noticed it stopped producing hear. Then I charged it up and tried it on the next level. By the time I got to the third level, it was actually a tad too warm in my pocket. Plus, I wanted to test the Apex in conditions that were more like how I would be using it: in the cold. So, I put the warmer inside my Rovic Mitten and put it in the freezer. A thermometer in the freezer indicated temperature ranged between 2-7 degrees Fahrenheit. On the fourth level, I just set the warmer inside the freezer, then checked it every half hour or so. Here are the results of the testing.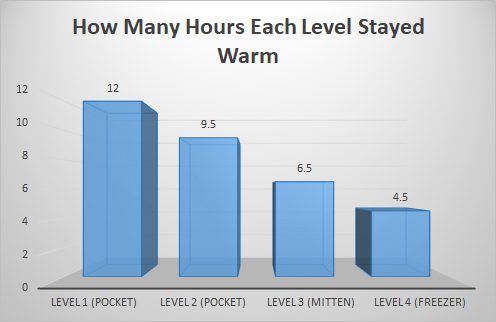 As I mentioned above, the warmer also has USB ports that can be used to charge things like cell phones. To test that, I charged my iPhone from 60% to 100% to simulate charging it enough to use it. Then I set the Apex to level two and ran it until it died. Even after charging the phone, the warmer lasted 9 hours!
One of the down sides to the Apex hand warmer is how long it takes to charge. It isn't something you can charge for an hour before you leave to play disc golf and expect it to stay warm the entire time. It takes over seven hours to fully charge using a 2 Amp wall charger. That isn't a big deal if you remember to charge it the night before you'll need to use it. However, I did want to test it to see how long it would stay warm if you forgot to charge it until you were getting ready to play. To do that, I ran it until the battery died, then charged it for an hour. Then I set the heat to level 2 and timed how long it lasted. It only lasted about an hour and a half.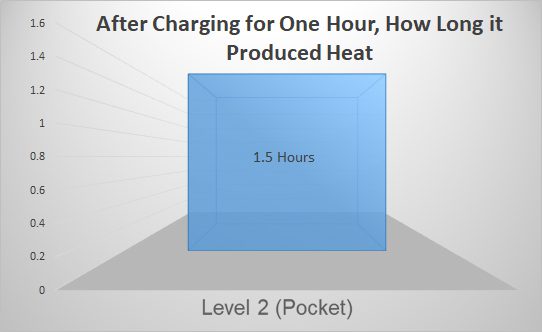 Long term testing
The only issue I've had with the Apex so far is with the four LED lights. Two of them are slightly dimmer than the other two. I don't know if they shifted inside the case, or if they are faulty. That doesn't affect the performance of the warmer, it just makes those two lights a little more difficult to see in sunlight. The LED's were all functioning properly when I first got the warmer and I noticed the change a couple of weeks after constant use.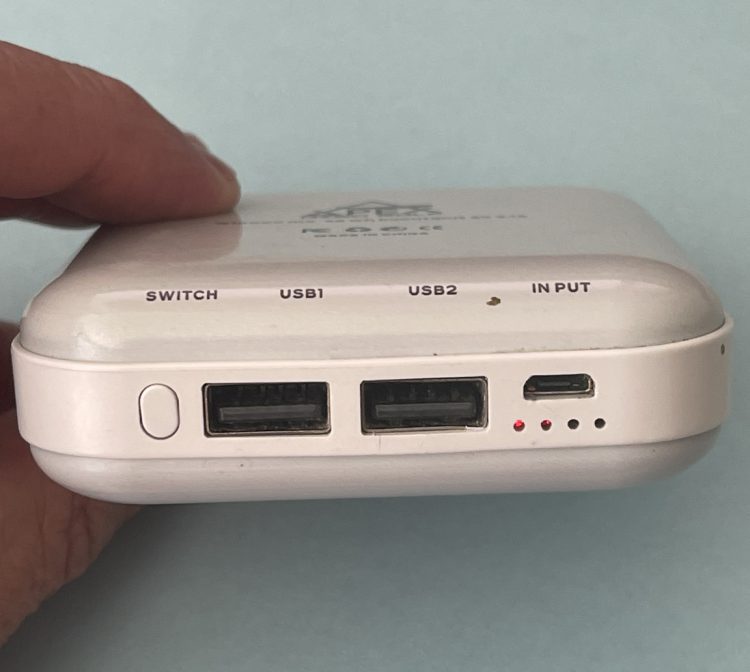 I will keep testing the Apex warmer to see how long it keeps working. I've only had it for about six or seven weeks, using it nearly every day. So far, it keeps on heating like it did when I first got it. I'll keep testing it and update this blog after I've used it for another couple of months.
Even with the Apex I'm still not looking forward to winter disc golf. But it's nice to know that I will stay a little warmer because if it. It's a product I highly recommend checking out. The Apex hand warmer lasts a long time and produces some amazing heat. Check them out here:
https://infinitediscs.com/Products/Accessories/18399/Apex-Disc-Golf-Electronic-Hand-Warmer